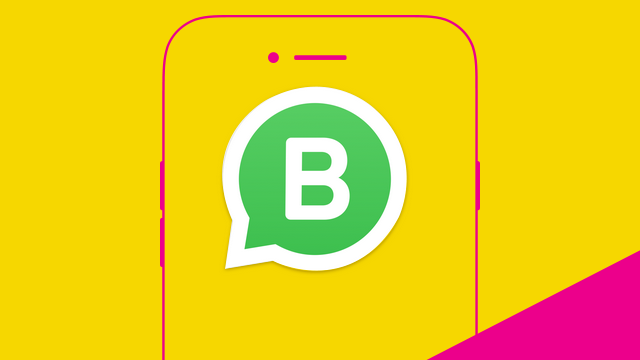 Popular cross-platform IM service WhatsApp is now offering business accounts as part of its offering.
Reports have suggested that the WhatsApp business app would be the first of its kind from the business provider launched in selected markets as a free app targeted at small and medium-sized businesses.
With this move, the IM service provider wishes the bank on its approximate 1.3 billion subscribers and capitalise on the needs of business customers.
Since the beginning of the New Year, Facebook has changed its monetization and news feed (advert) policy that has limited the use of the social media platform for marketers. With the launch of WhatsApp business app, marketers would be eager to exploit the same to make up for the loss of ad space on Facebook.
According to the data from Morning Consult's research, more than 80 percent of small businesses in India and Brazil have confirmed that the WhatsApp messenger service helps them communicate better with customers and grow their businesses.
The business app is the company's first of its kind venture targeted at the B2B/B2C market.
In the world of email clutter, the new app will serve as direct communication. The platform is already popular with the masses. Marketers can use this to directly reach the customer and create better and effective noise for the brand. In social media marketing, the constant challenge is to create the right kind of conversation for your brand and considering the kind of content that floats across the platforms a one-on-one communications channel might just be the tool businesses need for effective marketing.
This might also take away the stress of searching for that click bait subject line!
The app also makes tracking and analysing messages possible i.e. marketers can analyse messaging statistics along with the number of messages read. Also, businesses can send and receive messages through desktop via WhatsApp Web.
Being a one-on-one platform the user can block numbers and control spamming. Moreover, businesses can only contact those individuals who are willing to share their number with the business and have agreed to receive messages from the business.
The company has said that the consumers would be able to identify if they are talking to businesses as the accounts will be separately marked as 'Business Accounts'. As reported -over a period of time, some of these will become 'Confirmed Accounts', after WhatsApp verifies the registered account phone number with the business phone number. All business accounts will have one of either status types: unconfirmed, confirmed or verified.
In this article