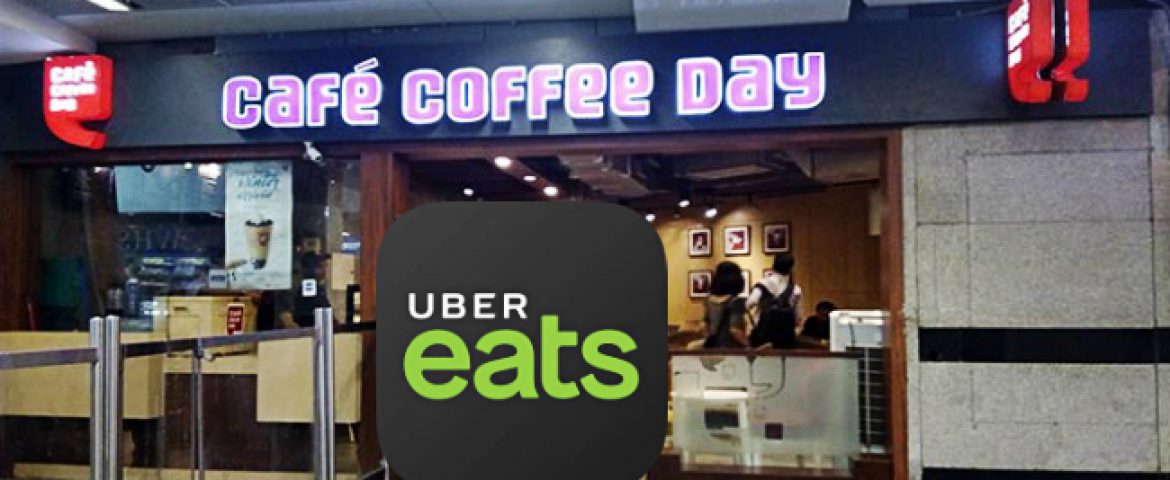 In what is becoming a hotly contested battle for a larger hold on supply in India's burgeoning food delivery market, UberEats has entered into a strategic partnership with cafe chain Café Coffee Day (CCD) to launch a network of virtual restaurants across multiple brands that will be available for delivery exclusively on UberEats. This is as per a report in the Economic Times.
The contractual partnership will see UberEats share data, analytics and insights with CCD to help the latter identify food that is most desired and thus design cuisine-specific menus under various brands that will be separate from its existing menu and available for delivery only.
This will enable, Café Coffee Day and UberEats to launch menu offerings as per evolving consumer trends, for multiple 'delivery-only' virtual restaurants.
"The virtual restaurant model will use the existing infrastructure and hence allows the restaurant, in this case, CCD to experiment enough to find the right product marketing fit and can boost same store sales significantly," said Bhavik Rathod, Head of UberEats in India and South Asia on the partnership.
The first brand under this model will be launched in November in 10 CCD cafes in Bangalore from over 1700 outlets available nationally.
While UberEats started the virtual restaurant model across other countries about 8 months ago, this is the first initiative by the firm across a restaurant chain anywhere globally.
"This is the first large scale partnership with a chain that we have signed anywhere globally. We realise that the opportunity for food delivery in India is much larger than anticipated," said Jason Droege, Vice President of Uber Everything at Uber Technologies and global head of UberEats.
Virtual restaurants are digital-only eateries that allow business owners to explore new culinary options and reach a wider audience by using the space in their existing kitchen.
UberEats is currently present in 37 cities in India with a strong presence in tier 2 cities. The firm clocks about 4 million orders per month in India alone, which is one of its key markets globally.
In this article