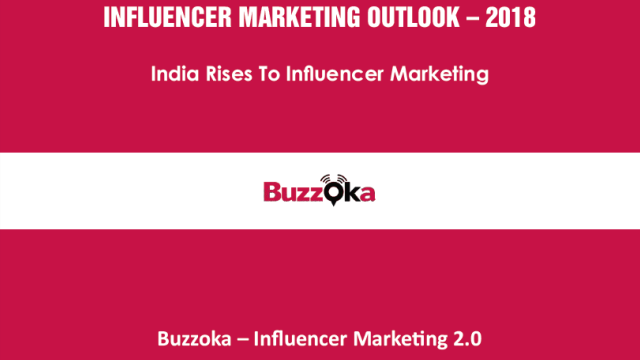 A survey by influencer marketing agency Buzzoka revealed that Twitter is the platform of choice for the majority of brand custodians when it comes to influencer marketing campaigns.
Titled 'Influencer Marketing Outlook – 2018', the report has been generated basis an online survey of more than 500 brand representatives, agency folk, and content creators.
Buzzoka has distilled the findings of the survey to present a 'brand-side' as well as an 'influencer-side' analysis.
Some interesting findings of the survey are:
More than 50% of marketers consider branding as their primary influencer marketing objective
In the past year, 88% marketers conducted influencer marketing campaigns on Twitter, followed by Facebook and Instagram at 84% and 72% respectively
26% preferred a 'pay per post/video' pricing model, though CPA (cost per acquisition), CPE (cost per engagement), CPC (cost per click), and even 'free products or experiences' have significant takers
Marketers cited 'return on Investment' and 'Influencer Discovery' as the main challenges
A mere 13% of influencers were satisfied by the current remuneration standards in the industry
The majority of influencers said their biggest challenge was figuring out how to work with brands in a transparent way, including problems such as small payments, long payment cycles, and even forced content
The full report can be download from this link.
In this article