As brick-and-mortar stores remained shuttered, ecommerce quickly became the channel of choice for many consumers in Latin America. In turn, retailers quickly shifted their attention toward online sales channels to keep pace with consumers' growing appetite for online shopping.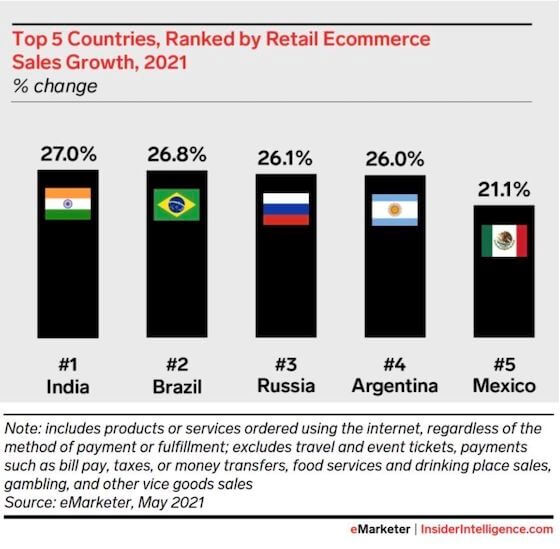 This year, Latin America will continue to hold its No. 1 spot as the world's fastest-growing regional retail ecommerce market, at 25.6%, before ceding it to the Middle East and Africa in 2022. Brazil, Argentina, and Mexico will each maintain a spot in this year's top five fastest-growing retail ecommerce markets.
The region's wider embrace of ecommerce partly stems from the fact that two of its economic powerhouses—São Paulo, Brazil, and Buenos Aires, Argentina—have been under some of the longest government-mandated lockdowns worldwide since March 2020.
Source: eMarketer