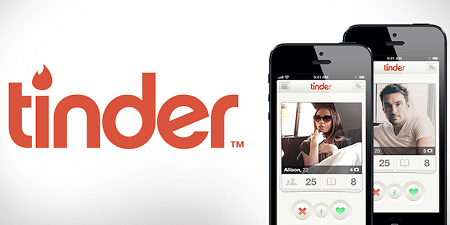 When choosing a neighborhood to live in, you consider rent, location and accessibility; but perhaps you should add to the list the potential for a whole lot of Tinder matches! If you're curious about which neighborhoods in your city are the most popular on Tinder, then you're in luck.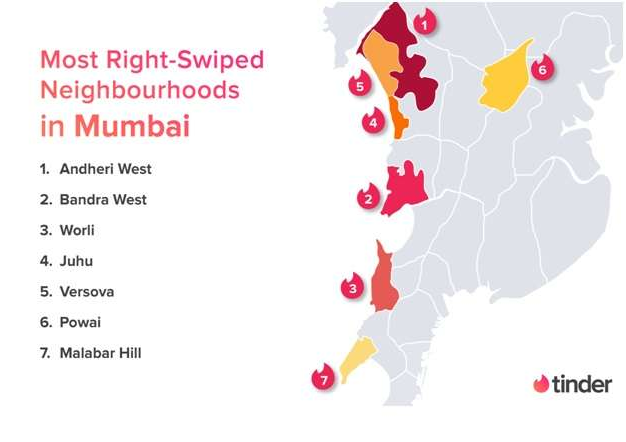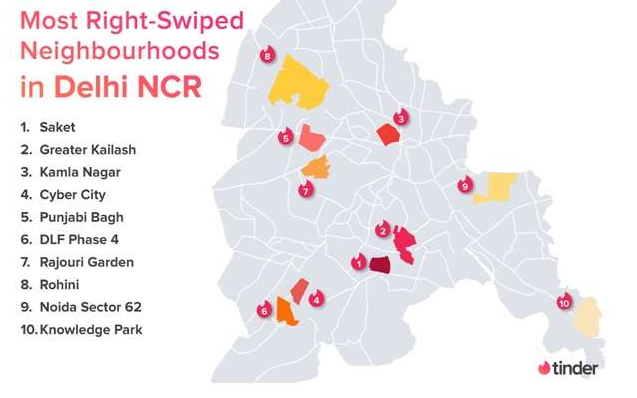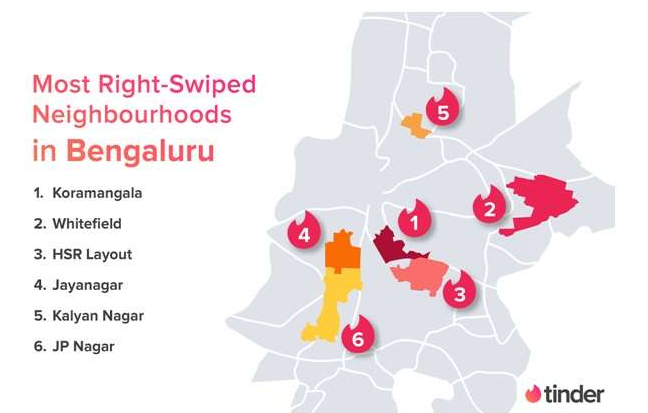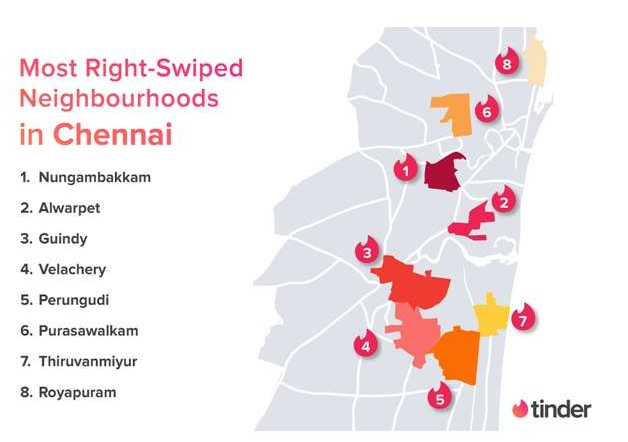 Tinder analysed data from 7 major Indian cities to find out where users were getting the most Right Swipes. Without much further ado, we are happy to share the.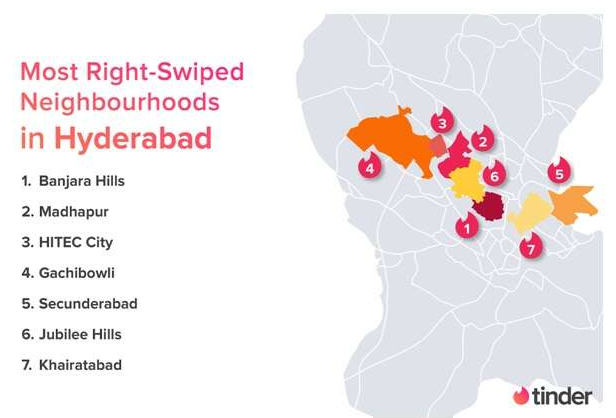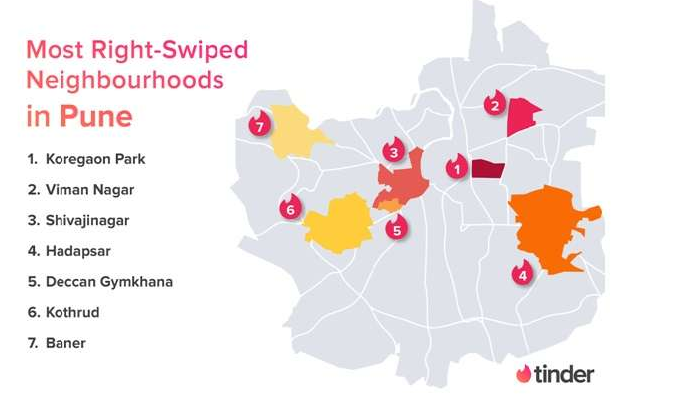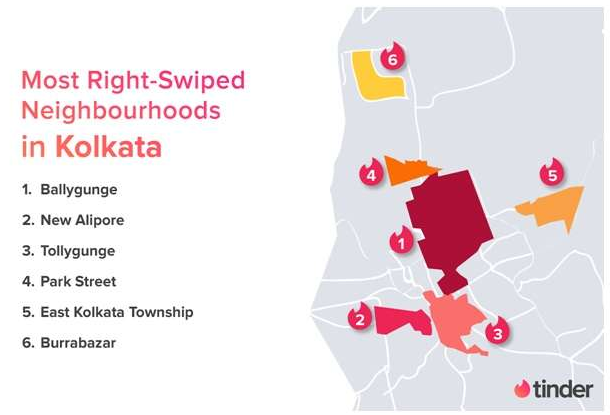 Reference Tinder's city-wise list to find out how your neighborhood fared on it's Swipe Scoreboard.
*The methodology of calculation consists of the rate of right swipes received, which is reached by dividing the number of right swipes received by the total number of overall swipes in each area throughout August-September 2018.
This is per a report in the Economic Times.
In this article