The number of digital video viewers in India continues to grow as cheap data plans flood the market of 1.3 billion people. We estimate that there will be 290.8 million digital video viewers in 2019, an increase of 18.6% from the previous year. By 2021, we expect that number to reach 368.8 million viewers.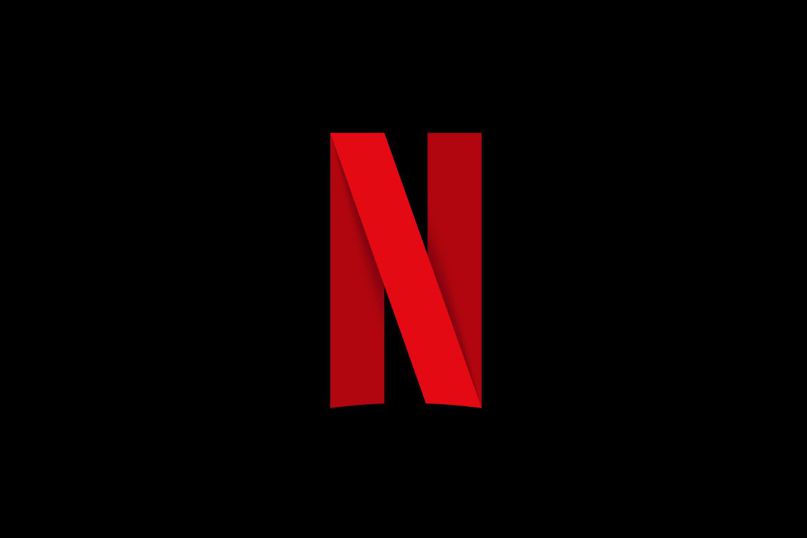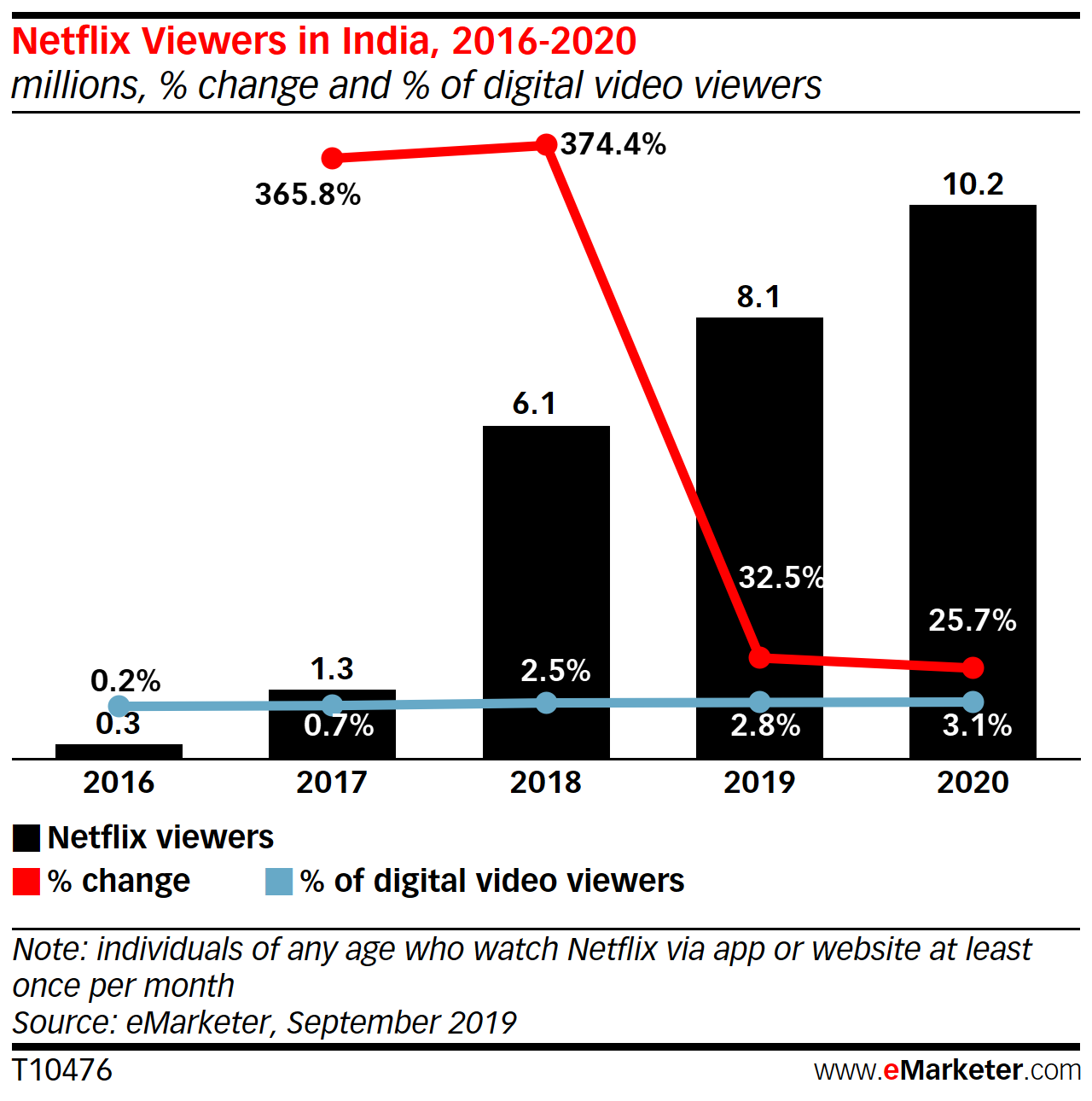 Netflix has had difficulty gaining share of the Indian subscription video-on-demand (SVOD) market because of its relatively high prices and low amount of local-language content. Our latest estimates show that since entering the market in 2016, Netflix will have 8.1 million viewers in India this year, which will increase to 10.2 million by 2020. Netflix viewership in India makes up less than 5% of all digital video viewers in the country.
Netlflix's challenge in India can be attributed to much higher prices for its services than that of local competitors. Its monthly subscriptions start at 500 INR ($7.31) and users are not allowed to watch on more than one screen at a time. Hotstar, a massively popular streaming service with 70% of the market, offers a VIP plan at 365 INR ($5.34) a year, making the cost of an annual Netflix subscription more than 15 times as expensive.
Netflix recognizes that its price is a major obstacle to gaining subscribers, which is why it announced at the end of July a 199 INR ($2.91) mobile-only plan that doesn't offer HD viewing. Amazon Prime Video is another competitor in the market, and Netflix's cheaper mobile plan is still more expensive than Prime Video's monthly 129 INR ($1.85) rate. Prime Video also offers much more local-language content.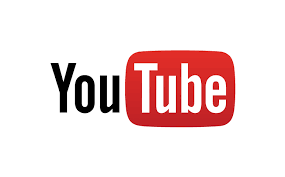 YouTube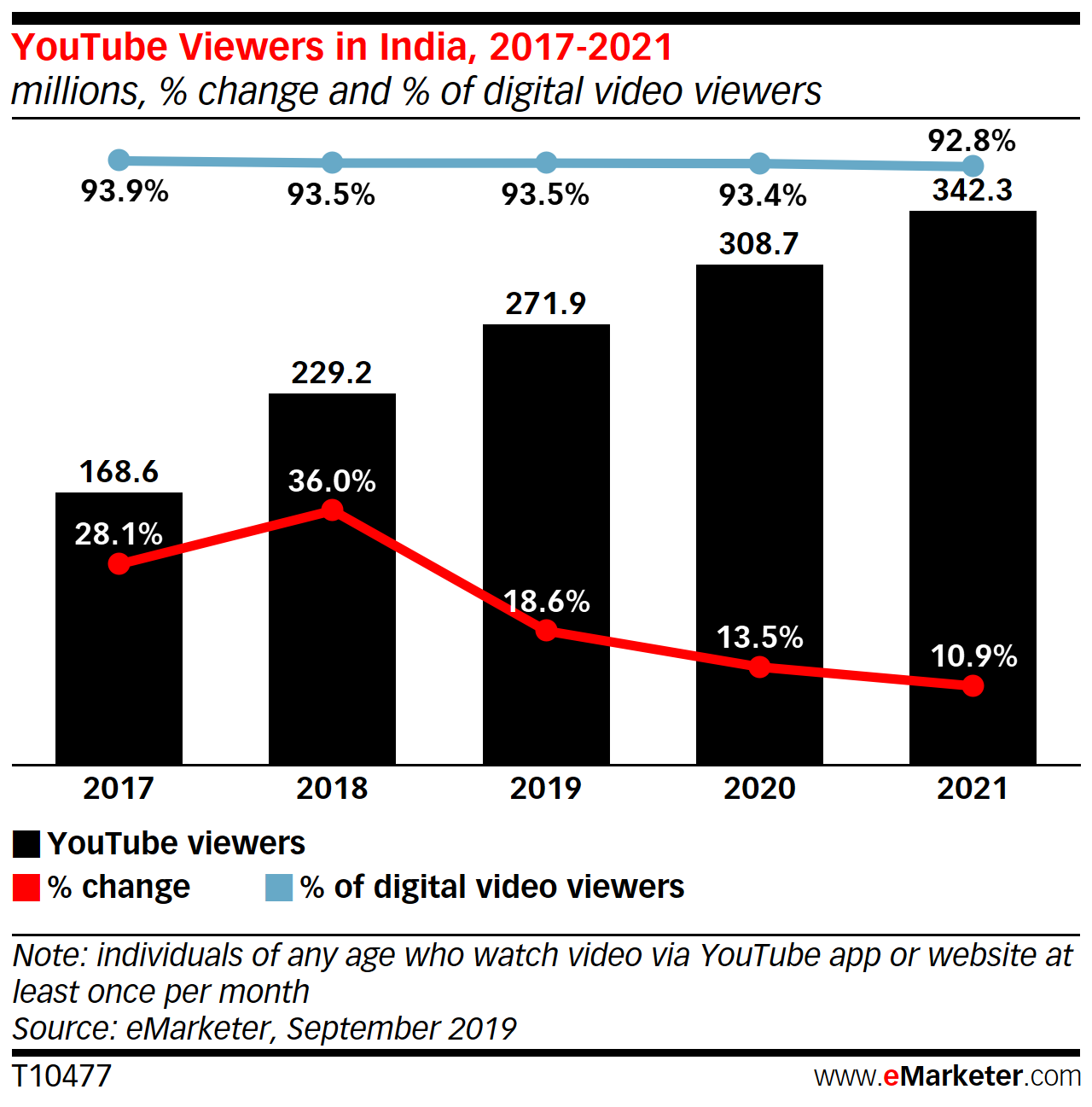 YouTube has inundated the Indian market, in part because it's free and ad-supported, and because it has become a regular part of people's everyday lives. We estimate that this year, there will be 271.9 million YouTube viewers in India, which makes up a hefty 93.5% of digital video viewers in the country. By next year, that number will grow by 13.5% to 308.7 million. Growth will slow down by 2021 (10.9%), with 342.3 million viewers.
YouTube has experienced rapid growth in local-language content creation. Satya Raghavan, director of content partnerships at YouTube India, said that 60% of viewership in the country comes from outside the country's major cities, with 95% of it in Indian languages.
Source: eMarketer
In this article