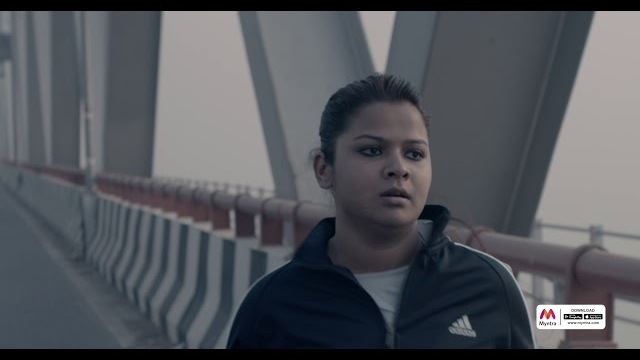 We all love to hear tales of extraordinary achievements, stories of people going from rags to riches, and journeys of unbelievable transformation. But at times, a small but meaningful change in one's outlook and attitude towards life can make for an inspiring story.
Myntra has recently introduced the second video in the 'Myntra Unforgettables' series, chronicling the story of one of it's loyal customers and the story of how fashion entered her life.
Shrishti, from Patna, is a typical girl next door, who never paid much attention to dressing up and 'looking good' for the world. But she begins to lose confidence when life takes some difficult turns. So as her family helps her realize that she is the only thing that really matters and what the world thinks is not important, is when Shristhi decides to start paying more attention to herself. She turns over a new leaf as feels better about herself as fashion enters her life.
Gunjan Soni, Myntra's CMO, explained to afaqs in an interview that the campaign is part of the brand's strategy to reach out to Tier 2 and 3 cities, where 50% of its consumers come from.
The first Myntra Unforgettables video, released in June 2017, featured the story of Novi, a fashion enthusiast from Mizoram.
The idea behind the series, besides targeting consumers in smaller towns, is to also highlight the turning points that turned these customers into Myntra 'loyalists'.
Watch the 'Myntra Unforgettables – Meet Shrishti' video here:
In this article