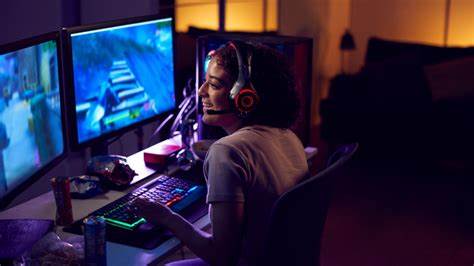 According to video game developers, streaming will grow the most of any gaming platform by 2025, cited by 40% of those surveyed. Another 24% said mobile will grow the most, while fewer pointed to the metaverse or consoles.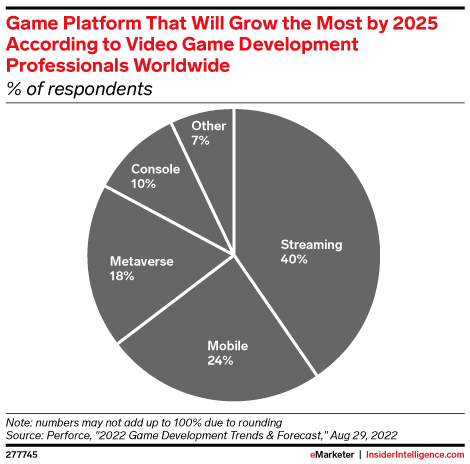 Game Platform That Will Grow the Most by 2025 According to Video Game Development Professionals Worldwide (% of respondents)
Beyond the chart: Versatility and connectivity will pave the future of gaming, making streaming and mobile pretty good bets. Greater 5G infrastructure and adoption will bring high-definition graphics, fast downloads, and advanced interactive elements to these platforms—in some cases, without the need for pricey hardware like consoles or headsets.
Source: eMarketer
In this article