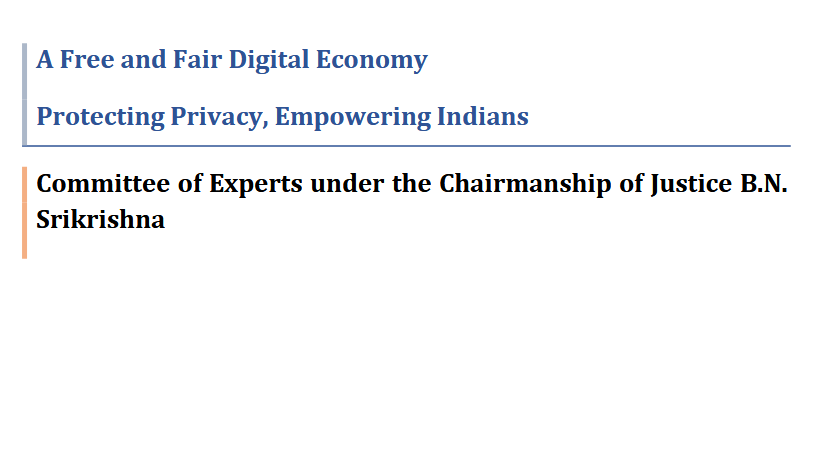 India may have a comprehensive data protection law soon. Justice Srikrishna, the man who was entrusted with the job of drawing up a legal framework on data privacy, submitted his much-awaited report to the government on Friday, calling for steep penalties for the breach of the law.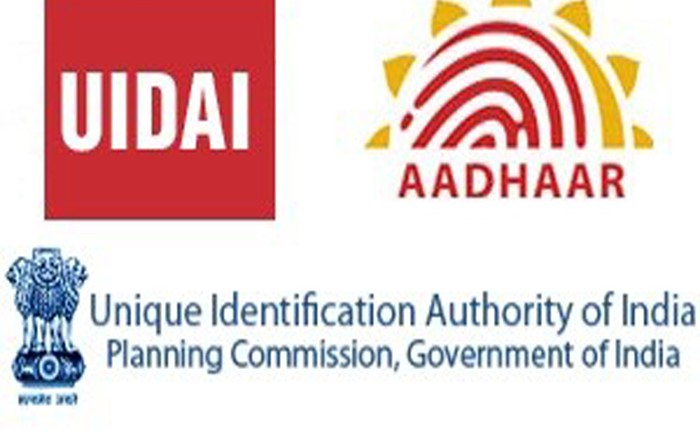 The report also points to the lapses in the Aadhaar framework, saying that there aren't enough safeguards to prevent data breaches.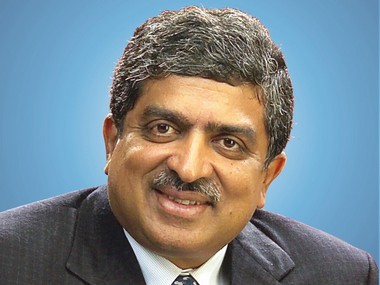 Interview with Aadhaar architect and Infosys co-founder Nandan Nilekani by ET NOW:
Your first comments on the recommendations of the Justice SriKrishna Committee report.
It is a 213-page report. Understanding it will take time. The committee has done an outstanding job in coming out with the draft law. They have talked about empowerment. India now has fourth model: not the US model, the European model or the Chinese model. It is a model of data empowerment even as you provide privacy.
The report says the Aadhaar Act is silent on powers of UIDAI to take enforcement action against errant companies that misuse Aadhaar data, What do you make of it?
They have given a balanced opinion on Aadhaar. On the one side the report suggests amendments to ensure the autonomy of UIDAI, at same time it believes UIDAI needs to have powers to do enforcement. I think it is also the fact that UIDAI will come under larger framework of the data privacy law and be subjected to it. It is a very balanced approach. I am sure SC will look at this draft as it comes out with its judgment on Aadhaar case.
You say they have taken balanced view. It talks about two set of amendments to the Aadhaar Act: one for bolstering the right to privacy and those that required for greater autonomy?
On one hand they are saying UIDIAI should be autonomous. It also says UDIAI will come under the data processing authority. So to that extent it creates a situation where if UIDAI is not doing what it should, they can appeal to the DPA. This in a sense makes UIDAI more accountable than it is today. The fact that in eyes of data protection law it will be viewed like another entity and be subject to penalties of law. I think is right thing to do.
You have been pushing for data protection since 2009. You even wrote to former PM Manmohan Singh in this regard. Are you confident this will go through?
I wrote to former PM Manmohan Singh in May, 2010. You have a great report that talks about protecting privacy and also empowering the Indians. The next big thing is we have to wait for is the actual Aadhaar judgment from SC. It is possible that judgment may take notice of this report and draft law and make comments that perhaps govt should pass the law in certain time frame. We have to see if the recommendation by SC that law should be passed.. Then law should be brought to parliament and then ofcourse it can take some time.
Are you more optimistic or cautious at this time? What does today's report mean for Aadhaar judgment?
A very through job done by Srikrishna committee in defining privacy. It will help and contribute to the Supreme court giving balanced judgment on aadhaar itself by taking into account recommendations of the committee.
Not the first time we had we had committee – AP Shah also laid out principles of privacy few years back. Are you more hopeful that it won't just remain a report but become a law?
In 2010 May I wrote to the then PM. The DOPT then appointed a group that came out with draft privacy law. The Justice AP Shah committee was set up. Now we are really in the end-game. Aadhaar judgment will come soon. It lays foundation for the SC judgement and the law.