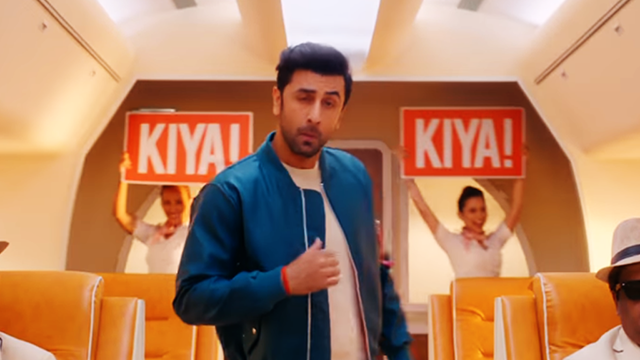 Yatra.com, the online travel portal, has launched its new series of advertisement commercials featuring its brand ambassador, Bollywood superstar, Ranbir Kapoor.
The concept of the film is by Ogilvy & Mather. The song is a take-off on Rishi Kapoor's hit film in 1980 'Karz'.  It communicates its message to a modern audience through an old hit Bollywood film. In a way, Ranbir Kapoor pays homage to his 'Kapoor khandan' in Yatra's #RoamShantiSeRoam ad campaign.
The new TVCs present two unique customer friendly features in an entertaining manner using evergreen Bollywood movie songs with tailored lyrics. The ads have been created with a light hearted and humorous tonality, so as to ensure that the ads are fun to watch. The hummable ads also feature a 'karaoke' style format for those who wish to sing along.
Keeping in mind Yatra's endeavor to make travel hassle-free, seamless and value adding to travellers, the two films highlight its eCash loyalty program, and its unique feature of protecting customers from a drop in airfare post them making a booking. eCash now not only gets a traveller discounts on future bookings, but is also transferable to friends and family, as well as convertible into shopping vouchers from Yatra's partners. The ads feature Ranbir grooving to Clinton Cerejo's beats, who has reworked the evergreen and classic tunes in his own inimitable way. This not only captivates the audiences by getting them to smile and hum along, but also reinforces Yatra's brand message of being 'India ka travel planner'.