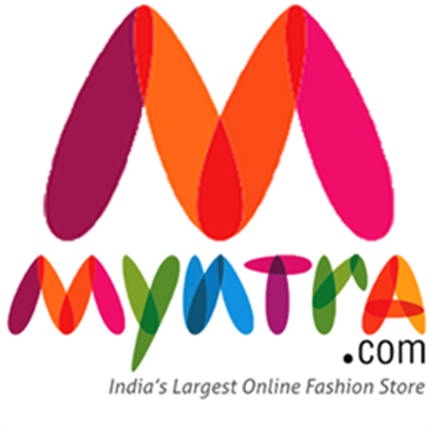 Myntra has built a software platform for wearable devices that will power its own line of wearable products as well as those developed by third-party device makers. This is as per a report in the Economic Times.
The platform, called Myntra Wearable Platform, was developed by the company's innovation labs unit and allows wearable devices to discover and talk to each other.
As per the report , Jeyandran Venugopal, Chief Technology Officer, Myntra has said that all wearable devices that will be powered by the new software platform and will advertise their respective capabilities over a network.
For instance, an earphone may have capabilities to stream music or have text to speech capabilities while a smart shoe may allow users to more accurately count their steps.
He said these apps could be visualisation or analytics apps using the generated data from wearable devices.
The move comes two months after Myntra acquired Bengaluru-based smart wearables startup Witworks for an undisclosed amount. Witworks focusess on building smart wearable devices and their underlying software. Post acquisition, Myntra will be absorbing the team to its Innovation Labs.
For this, Myntra will also be exploring tie-ups with traditional players with less or no tech expertise.
"There are a lot of traditional players who don't have tech expertise. For instance, there are good shoemakers that produce in huge volumes but they don't know how to make it smart. It is a similar scenario with smart bands and earphones. Our wearable platform will help them get onboard a smart platform" said Sriram Iyer, Head – Innovation Labs at Myntra as per the report.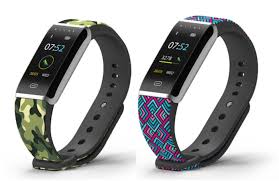 The fitness band comes with a color display, a heart rate sensor and designer straps along with a battery life of 3-5 days. Similar to other fitness bands, Blink Go will also have an activity tracker that enables users to keep track of their step count, distance, calories and sleep and a leaderboard to help them compete with their friends and users across the world.
Myntra's Innovation Labs was set up in November 2017
Talking t-shirt and a Myntra Mirror are some of the products that Myntra is building in its futuristic innovation labs at its Bengaluru office.
The innovation labs look into problems in adjacent areas beyond the company's core fashion business for emerging opportunities.
According to Sriram Iyer, Head – Innovation Labs at Myntra, these areas include computer vision, augmented reality, virtual reality, mixed reality, wearables and Internet of Things (IoT).
Another key focus area for Myntra is making sense of the data generated from the wearable devices.
Roadster Go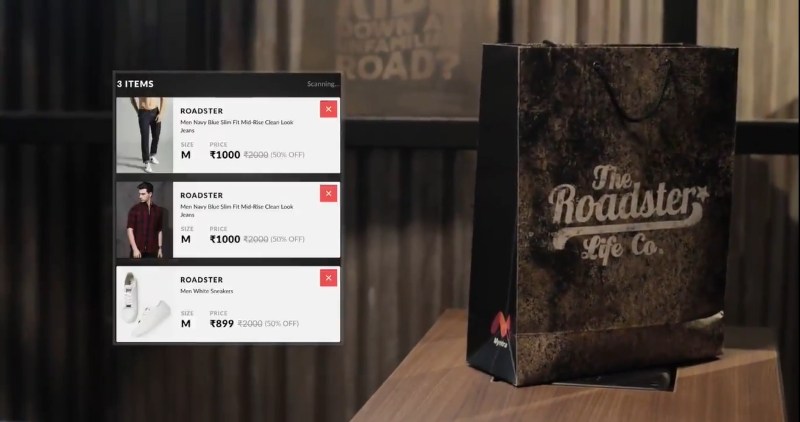 Myntra on 14th of June,  introduced elements of a Retail 2.0 customer experience with digital fashion kiosks that enable product discovery without support, and a self checkout in 30 seconds, with no time wasted in scanning individual products or removing security tags. This is as per a report in the Business Line.
The 1,900 sq ft store in Bangalore, which has been christened 'Roadster Go'— The Speed Shopping Store, is 100 per cent RFID-enabled (Radio-frequency identification) and offers customers a fusion of an online-offline shopping experience.
Shoppers can place RFID-tagged garments on the digital fashion kiosks and instantly see all product features including size, price, fabric, washes, color, etc on the RFID-enabled digital screen and also see how it looks on models (studio images) wearing them.
To self-checkout, shoppers have to place selected garments on an RFID-enabled tray that captures all garment details and displays the bill on the screen instantly. The bill can be paid using a debit/credit card. Once payment is processed, the RFID tags are disabled and the customer can walk out with his purchase.
"In a first in the country, customers will now be able to pick up their favourite garments without any assistance, get to know the online price of the garment before making a buy decision and do a self-checkout in 30 seconds. For the first time, we are offering this in-store experience to all shoppers and not just to Myntra App shoppers" said Manohar Kamath, Head, Myntra Fashion Brands, in the report.