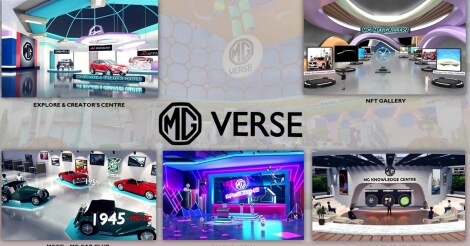 The metaverse, a shared virtual platform, is even gloomier. Obituaries have turned up in the past few weeks ('RIP Metaverse': Insider; 'Wasteland': New York magazine; 'meh-taverse': Wall Street Journal).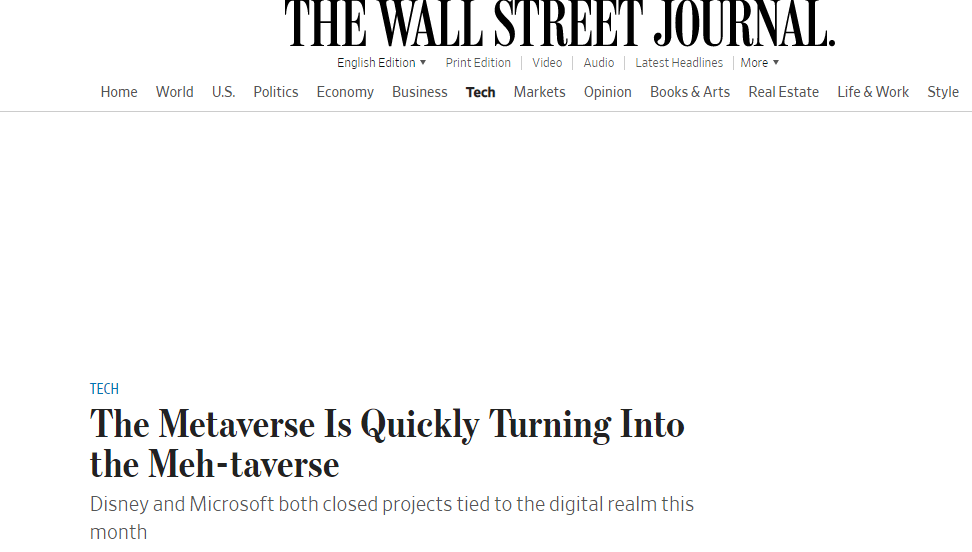 Sales of VR/AR (virtual reality/augmented reality) headsets are dropping. Global shipments of VR/AR devices dropped to 8.8 million units in 2022, down 21%, according to the International Data Corporation. Companies such as Microsoft, Disney and Walmart have reversed their bets on metaverse, leading to job losses.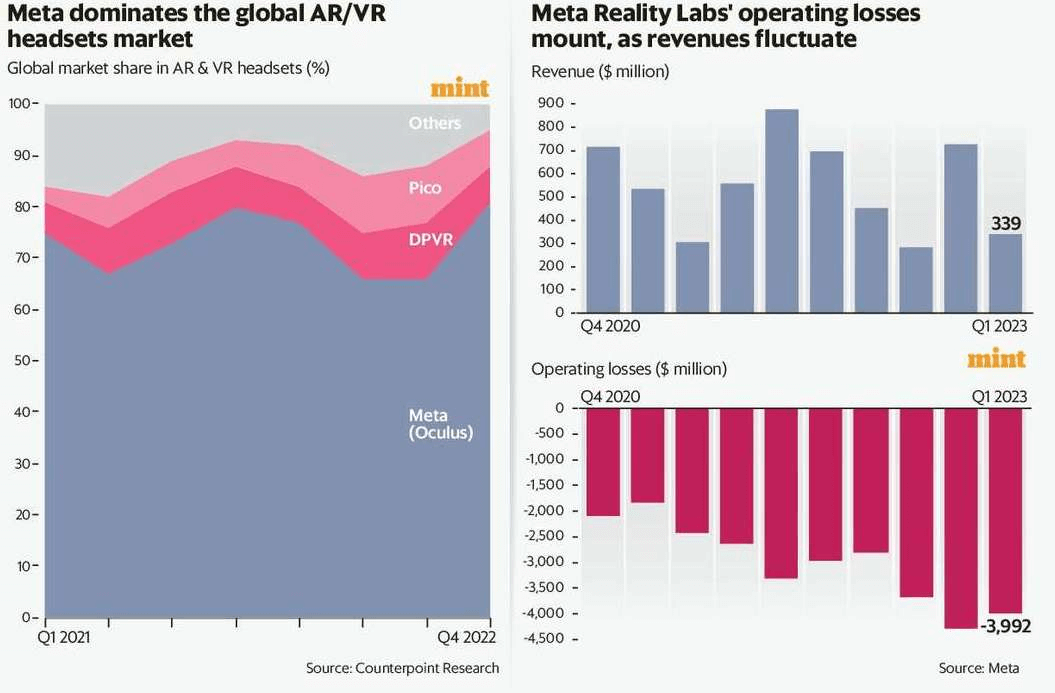 The key reason for the gloom is Facebook, which was so bullish about the metaverse in 2021 that it changed its name to Meta. It still dominates the AR/VR headsets market. However, Reality Labs, home to the company's VR technologies and projects, has been consistently losing money, with no significant growth in revenue.
Meanwhile, Meta's attention has turned to generative artificial intelligence in response to OpenAI's ChatGPT. Meta chief Mark Zuckerberg and chief technology officer Andrew Bosworth, who is also the brain behind its metaverse initiatives, are said to be spending all their time on AI. 
While the metaverse hype has been put to rest by AI, it's too early to write off the technology itself. There are concerns around it, but the technology is evolving, and money is still flowing into it. While consumer adoption is slow, its backers see a business case in the long run.
Cautious Optimism
According to a survey of venture capital funders and institutional investors that KPMG conducted last year, 90% respondents felt the metaverse was the internet's next phase and saw its usage rising. Further, 63% planned to hike their metaverse investments over the next five years. Those who planned to cut their investments cited a lack of understanding of the technology and it not being mature enough as primary reasons. Even otherwise, about 70% of all investors expressed concern, including increased probability of regulations, privacy issues and questions around its broad adoption. As unintended consequences of social media become more visible, the metaverse will have to brace for tighter curbs. However, as the technology matures with more computing power, wider cloud adoption, growth of 5G and better cybersecurity, some concerns will abate. Lower production costs will make devices more affordable, increasing adoption.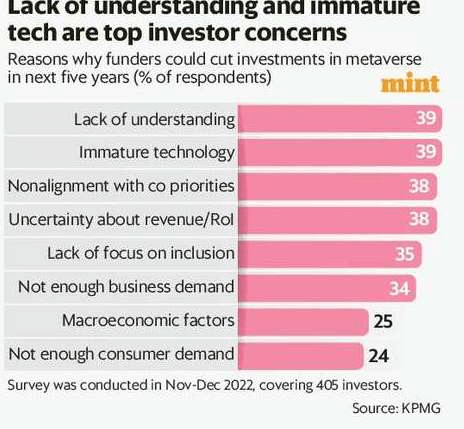 These improvements will be an outcome of investments in the sector, even though they might not have been well-spent. VC firms have invested over $22 billion since 2017 in start-ups tied to the metaverse. Meta has itself invested over $36 billion in the metaverse since 2019, an analysis by Insider showed.
Besides, core technology players have been investing in foundational infrastructure, such as NVIDIA's Omniverse Enterprise, a metaverse platform designed for collaboration and real-time simulation across different industries, and in improving graphics processing units (GPUs), which help in rendering images and videos better. There are also innovations that push what devices can do. For example, at CES, an influential technology event in Las Vegas earlier this year, OVR Technology demonstrated a wearable device that adds scent to the virtual reality experience. The product is scheduled to hit the market later this year.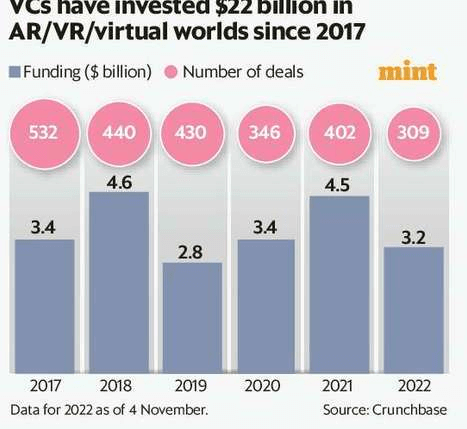 While Meta's new focus on generative AI has set off debates around the death of the metaverse, Meta itself hasn't written it off. It plans to continue investing billions in the technology, alongside AI. It recently commissioned a study by Deloitte, which said the metaverse could contribute about $760 billion to the US economy and $538 billion to the EU's GDP by 2035.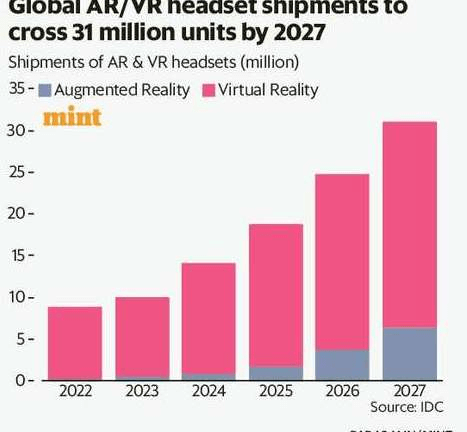 Similarly, though shipments of AR/VR headsets dropped last year, IDC expects an average annual growth of 32.6% over 2023-2027. Such optimism stems from the idea that AI could eventually help build a better metaverse. But it could take longer than its loyalists believe as a number of factors will have to align—hardware, software, regulations, business priorities and consumer behaviour. Metaverse is not dead, but is getting a much-needed rest from the hype of the last two years.
Source: MINT



In this article