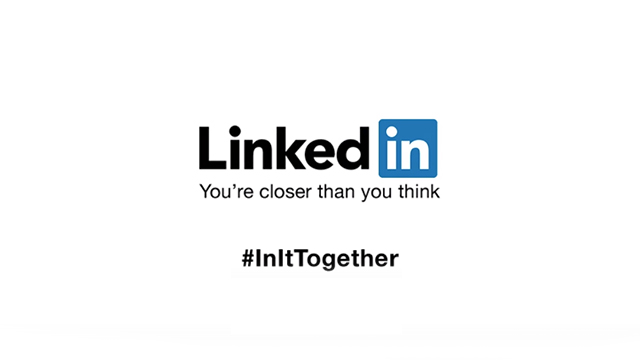 In a surprise move, LinkedIn has joined the IPL bandwagon this year. LinkedIn, the business social media site, has kicked off the India leg of its global campaign #InItTogether this IPL season. This is the first-ever series of TVCs for LinkedIn in India.
The 360-degree campaign was first launched in the US in January 2018. India is the second market where LinkedIn has launched this campaign.  It was developed by the in-house LinkedIn Creative Studio and BMB in the US, and brought to life in India by The Glitch. The campaign will also launch in other markets in the Asia Pacific region in May 2018.
The campaign delves into the question: What are you in it (work) for? Myriad responses from LinkedIn users shaped the campaign that celebrates work and life.
Roger Pua, Senior Director, Brand, Marketing Communications, LinkedIn Asia Pacific and China, has this to say, "#InItTogether is the biggest integrated campaign of this scale for LinkedIn to-date. We kickstarted our TV campaign with IPL, and we have invested in outdoor advertising, which includes billboards, bus shelters, airports in Mumbai and Bangalore, and a metro train wrap in Mumbai. We are also promoting the campaign across LinkedIn's official online channels on LinkedIn, YouTube, Facebook, and Twitter".
According to Roger Pua, "We did a survey to understand what our members are motivated by and what success means to them today. The findings told us that our members feel a sense of fulfilment when their personal and professional values align to form their own personal definition of success".
LinkedIn runs  another major campaign in partnership with MTV, called LinkedIn-MTV #Get A Job that targets only students and career starters, which is in its fourth year running.