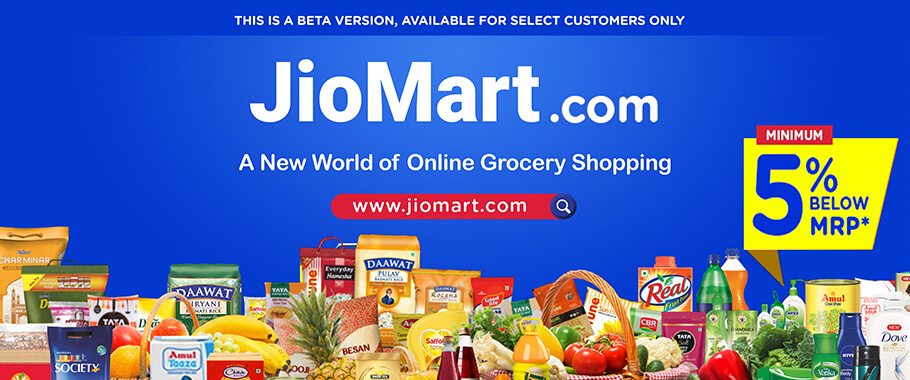 JioMart has rolled out a distinctive campaign for the JioMart Big Holi Sale from 1st to 8th March. The campaign focuses on the true spirit of Holi and how it should be celebrated – in all its entirety, without any compromises. The campaign idea revolves around the popular phase "Bura na maano, Holi hai!" that has been tweaked and captured in a series of colorful films.  
Conceptualized by Saatchi & Saatchi Propagate – digital arm of L&K Saatchi & Saatchi, the digital-first campaign consists of five key category-connect films urging people to eschew old celebration methods and embrace the festival in all its fervour. With the JioMart Big Holi Sale offer of up to 80%, one can celebrate a splashy, and carefree Holi – the way it was meant to be.

The campaign comprises films that highlight the vibrancy and celebratory mood of the festival.  Bollywood has romanticized Holi with brightly colored water tubs, a variety of sweets, people dancing around in stylish clothing with their hair in the open, a high-class sound system, etc. Yet, the truth is rather different. People still conceal their hair, wear the oldest t-shirts from their wardrobes, use worn out speakers, and fear spoiling the furniture.  
The protagonist in the films, enthused about the Holi celebrations, embrace the festival with fashionable attire, carefree hair, variety of sweets, new furniture and speakers. focusing on celebrating fully and unreservedly. The popular expression "Bura Na Mano, Holi hai!" (don't mind, it's Holi), has been used to convey that this year the joyous festival of Holi should be celebrated in all its enthusiasm and flair.  
During the JioMart Big Holi Sale, shoppers can get exclusive bank offers and unparalleled deals on specially curated Holi Specials including namkeens, sweets, fashion & lifestyle, speakers & mobile (waterproof), home & kitchen essentials, and other Holi paraphernalia like gulal, pichkari, water balloons, etc.  
The digital campaign is live on all the major media platforms including print, online, and social media. 
Source: Exchange4media