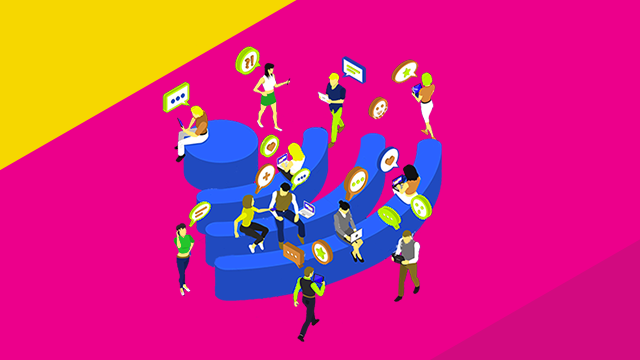 As per the recent report jointly published by Internet and Mobile Association of India (IAMAI) and Kantar IMRB the number of Internet users in India is expected to reach 500 million by June 2018.
As of December 2016 the overall Internet penetration in the country was 35% as against the total population. As on December 2017, this rate has increased by 11.34% reaching an estimate of 481 million Internet users.
Pointing towards the gender demographics the report says that though 'Digital India' has paved its way into Rural India the gender gap still persists. The Internet user market is still a male-dominated one. Therefore there is a need for digital literacy so everyone stays informed, engaged and safe online.
Urban India has witnessed a growth in Internet users to the tune of 9.66% compared to last December and is presently estimated at 295 million by December 2017. The Internet penetration stands at 64.84%.
The numbers in Rural India have equally risen. The growth rate is 14.11% since last December and estimated at 186 million by December 2017. The Internet penetration being 20.26
Considering in December 2016, the penetration was 60.6% Urban India and 18% for Rural India the reports says that "Given that total Urban Population is much lower than total rural population, the Urban-Rural Digital divide is actually more acute than what the penetration numbers portray," the report reads.
The report points out that 295 million of 455 million people in Urban India are already using the Internet. Meanwhile, Rural India, with an estimated population of 918 million as per 2011 census, has only 186 million Internet users. Out of an estimated 281 million daily Internet users in the Urban area, about 182.9 million or 62% access Internet daily. In comparison, only 98 million or 53% people in rural India use the Internet daily.
Visit http://iamai.in/ to get the full report
In this article