Hindustan Unilever has always been committed towards making the world a better place. With its sustainable plans and initiatives, HUL has managed to make a difference in the lives of many people living in rural areas. Initiatives such as Project Prabhat and Project Shakti work towards empowering rural women by training them to become micro-entrepreneurs. With all their initiatives that help in building a better world, it is not surprising that HUL came up with a unique concept for their latest campaign – Start A Little – Water.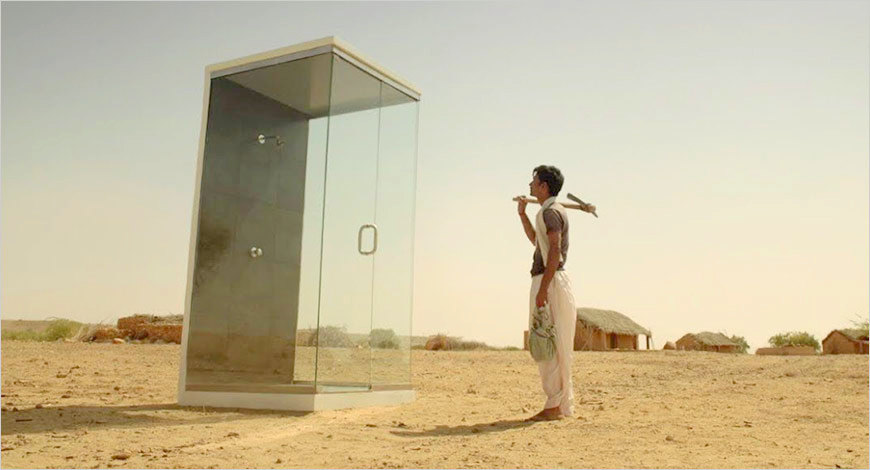 The ad starts with a shower that has been installed in the middle of nowhere, in a village. Curious, the villagers all gather to check out this new concept. However, bathing in this water is the last thing on their minds.
The villagers all finish drinking the water, conserving some of it for future use, using it for cooking and half of the village completes these tasks in half the time someone in the city takes a bath.
The underlying message of the campaign is to save as much water as possible, ensuring minimum wastage, as this same water is a boon to the ones living in water-scarce areas. We think of safe drinking water as our basic human right yet millions still do not have access to it.
This ad campaign hits home and stays on your mind long after it has stopped playing.
https://www.youtube.com/watch?v=OSb5afmesJQ
Credits: OGILVY MUMBAI – HINDUSTAN UNILEVER LTD.
Vice Chairman & Group CCO: Sonal Dabral
CCOs: Kainaz Karmakar, Harshad Rajadhyaksha, Sukesh Nayak
Copywriters: Kainaz Karmakar & Harshad Rajadhyaksha
Creative Team: Ashok Karkala, Vinay Pawaskar
Account Management: Hephzibah Pathak, Nikhil Mohan, Piyush Jha
Brand Planning: Prem Narayan
Production House: Little Lamb
Films Director: Buddy (Lamb Little)
Producer: Monalisa Mukherji, Avishek Ghosh
In this article