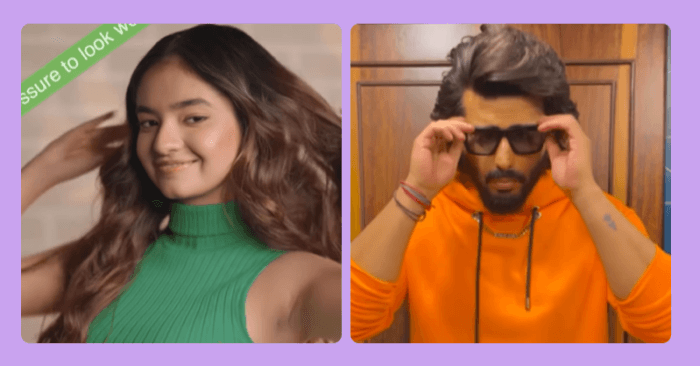 This Case Study explores Kurkure Playz' #CringeIsCute challenge that used social media platforms to urge netizens to proudly post their not-so-perfect 'cringe' photo in a picture-perfect world.
Category Introduction
Industry reports show that there is an increasing demand for soft textured snacks, which is growing at double-digit CAGR and contributes significantly to India's salty snacks market. The market is highly competitive and fragmented, with many regional players. To tap into this growing yet highly competitive market, Kurkure introduced a new, modern sub-brand – Kurkure Playz, specially targeted the strongest TG for this market – the younger audience.
View this post on Instagram

Brand Introduction
Kurkure Playz extends the brand's taste superiority to the soft-textured category through delicious, irresistible flavours in fun shapes. It launched the new sub-brand with their star performing product, Kurkure Playz Puffcorn, and the all-new Kurkure Playz Pastax that has a creamy, herb and onion flavour in a pasta-shaped bite.
In order to build appeal amongst the youth, Kurkure laddered the soft, light texture of Kurkure Playz with the light-hearted attitude of Gen-Z consumers to build an anthem – Halke Mein Lo – that celebrates the Gen-Z consumers attitude to take a lighter approach to life.
The marketing objective from social media was to create awareness about the sub-brand while creating relevance among Gen-Z consumers by bringing alive 'Halke Mein Lo' in a context that resonated with them.
Summary
To amplify our philosophy 'Halke Mein Lo' and make it relevant amongst the youth, Kurkure Playz chose to target a large social issue faced by the youth across the country – the pressure to look perfect on social media. The brand challenged this notion with a youth-centric challenge – #CringeIsCute – that urges netizens to proudly post their not-so-perfect 'cringe' photo in the picture-perfect world of social media.
Objective
While our youth loves social media, social media doesn't seem to love them back. Social media puts immense pressure on the youth to share the best version of themselves, which has become a cause for anxiety and stress among them. Kurkure Playz hopes to transform this 'picture-perfect' attitude of the youth by telling them to take social media lightly with the #CringeIsCute challenge.
Brief
To extend the new sub-brands proposition of 'Halke Mein Lo' in a socially relevant context for Gen-Z consumers on social media.
Creative Idea
To lighten the pressure of being picture perfect – Kurkure Playz launched #CringeisCute. It encouraged the youth to take social pressure from social media lightly & post their "cringe" photos to celebrate & own them as "cute". The movement was joined by famous celebrities and influencers much loved by the youth, building an unstoppable trend.
Challenges
As social media becomes a popular communication tool for today's youth, sharing the best version of themselves becomes the unsaid rule. Whether it's a vacation or their look for the day, everything is planned to look picture perfect, which at times, creates pressure to present themselves in a certain way.
The challenge for the brand was all about breaking first mover hesitancy – but by roping in the right influencers who believe that pressure needs to be lightened and leading by example – we were able to start off on the right foot and inspire others to follow.
Execution
While the unsaid rule of looking perfect on social media was the concern, Kurkure Playz leveraged that very platform to turn the tables and encourage the youth to share their not-so-perfect photos. The brand handpicked celebrities that resonate with the concept and have a strong youth-connect. This led to Bollywood actors Arjun Kapoor and Mrunal Thakur turning popular Instagram transitions on their head with quirky reels that revealed their "cringe" photos. Using the hashtags #HalkeMeinLo and #CringeIsCute, the celebrities opened the challenge for everyone and even encouraged popular TV actresses Niti Taylor, Anushka Sen and content creators Zaid Darbar, Faisal Sheikh to hop onto the challenge and inspire their friends and followers.
View this post on Instagram
View this post on Instagram
Results
The challenge has so far engaged 1000+ influencers, brand fans and followers who are successfully relooking at their portrayal on Instagram with a lighter, 'Halke Mein Lo' attitude.
Reach: 28+ MN
Views: 10+ MN
Engagement: 11.5+ MN
"Kurkure Playz is a modern sub-brand that caters to the rise in demand for soft-textured snacks for the youth. The overwhelming response for our offerings has been an encouraging factor in amplifying our brand proposition of light-hearted masti through a youth-centric challenge. With celebrities and content creators sharing their #CringeIsCute photos, we hope that the youth is relooking at their portrayal on social media with a lighter, 'Halke Mein Lo' attitude." – Neha Prasad, Associate Director and Brand Lead, Kurkure.