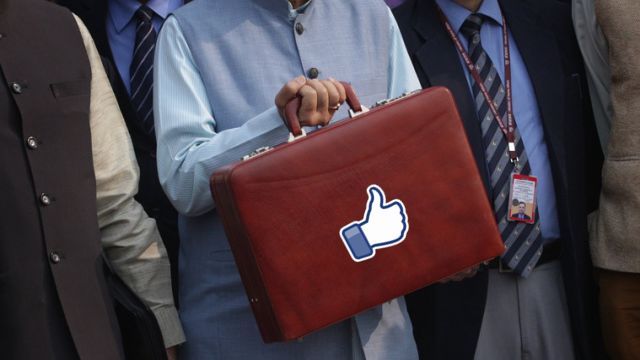 One thing is for sure – the digital sector is keeping a closer eye on the Union budget 2018 than it has ever before. Besides aspects like the equalization levy, digital payments ecosystem, and tax benefits for digitally progressive SMEs, the sector is keen on measures that will make the digital medium more convenient, popular and safer for businesses and consumers.
FishSenseDQ spoke to digital leaders and advertisers to uncover the pre-budget wish-list of what is arguably India's fastest growing sector.
Bringing PSUs into the digital fold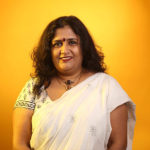 In spite of Digital India, the public sector has not exactly been the poster boy of digital growth. This indicates that digital is being majorly underutilized in India as the public sector might not be doing enough on digital to reach out to its millions of stakeholders across the country. The consumers are also at a loss and bereft of adequate awareness about the role of public organizations.
"Probably the best way for digital to gain more recognition and support from consumers and businesses alike, is more budget allocation for new digital initiatives for Indian PSUs," suggests Chaaya Baradhwaaj, Founder-MD, BC Web Wise.
Emphasis on new cyber-security initiatives
Security and privacy of data still have the biggest impact on the Internet's popularity among consumers and businesses alike. While India does not have the most stringent cyber-security laws in the world, it will become a critical mandate with Aadhar playing a central role in the economy. Measures to improve cyber-security infrastructure, hand-in-hand with corporates, will be a big positive for the industry.
"This would be the right time to introduce new measures to safeguard businesses and consumers against cyber-threats. A great way to do so would be incentivizing corporates and digital services providers who integrate digital security measures and policies into their CSR plans," says Chaaya.
Improved digital infrastructure and internet penetration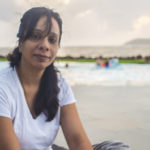 Digital India continues to be the cynosure of all eyes. But in addition to reforms promoting or enabling the campaign, the industry expects further initiatives for development of digital infrastructure and increasing digital adoption at the grassroots.
"In this budget, the government should announce measures to upgrade India's digital infrastructure. A possible way to accomplish this would be to subsidize data costs. Doing so, would encourage people in Tier-II and Tier-III cities to embrace the digital medium more avidly, thereby increasing overall internet penetration in the country," says Neena Dasgupta, CEO, Zirca Digital.
Ironing out issues in the GST regime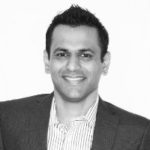 Getting advertisers to spend more on digital media is critical for the sector's growth. However, between GST and the equalization levy, digital media is losing the advantage of affordable reach that it can offer to businesses of every size.
"The government's push on Digital India has not only led to great results but also done wonders to improve the masses' familiarity with the digital medium. However, businesses continue to face problems with GST as monthly working capital requirements have increased, putting liquidity under pressure. With their funds hence blocked, basic operational processes like hiring are taking the back seat at bootstrap digital startups," says Pritesh Patel, Founder Mediallianz and Coach at Basecamp Digital Media.

The hopes are that the budget will look into these taxes and levies that are imposing an additional burden on digital advertisers.
"Currently the tax rebate to start-ups registered under Start Up India is only available to entities founded after March 2016. But don't the scores of digital-led businesses that were incorporated before that and have being contributing to the growth of digital for a longer time deserve the same treatment? It would be a very positive move by the government to at least introduce a concession if not a complete rebate for such businesses," explains Pritesh.
Neena also suggests that "Simplifying GST and lowering/rationalizing GST rates for digital services will further spur growth in the digital sector."
Enabling rural economy for next phase of digital growth
With the surge in smartphone usage and digital services in rural India, boosting the rural economy will be key to driving digital transformation according to experts.Higher spending power for people engaged in the rural economy will also drastically change the advertising strategies of businesses that will be looking towards digital to tap into this market that comprises almost half of India's population.
As Neena confirms, "Increased internet availability in rural India accompanied by rising consumer confidence in digital transactions will take us even closer to building a digitally-empowered society."
Better digital literacy for Digital India to succeed
While it is entirely plausible that demonetization has helped the cause of digital literacy in India, it has had an equal impact on the very fabric of India's job market. This is a market where digital-led businesses are driving a new surge in job opportunities. Experts want the finance minister to give a new impetus to digital literacy, which is the backbone of India's ongoing digital transformation.
"Digital skills are in higher demand than ever before. Naturally, salary expectations of this skilled workforce are correspondingly higher as well. We look forward for measures that will put businesses that are investing in digital skills training as well as those offering it as a service, at an advantage," concludes Pritesh.
In this article