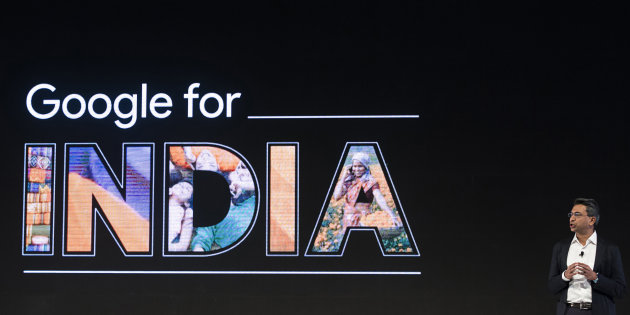 Google's NEXT BILLION USER team has been stationed in Mumbai trying to understand how Mumbaikars live — their daily routine, what kind of business they do, what they spend on, how they commute, how often they use their phones and apps or the kind of information they are looking for.
A report in the Economic Times, says that for Google such deep understanding of microcosms is critical.
Besides Mumbai, which was the focal point, the teams comprising UI, UX (user interface, user experience) experts, research designers and engineers, spent time in Mathura, Hyderabad, Delhi, Ahmedabad and Bengaluru. They interacted with 1,200 people in Borivali alone — and covered 9,000 people as part of their quest to comprehend the lives of Indians. Google's search for new internet users is going hyperlocal!
A 'MUMBAI FIRST'
NBU teams of three or four, comprising members from the US, Sydney, Singapore and India, started at 6:00 am — taking morning walks with locals, shadowing them through the day on buses, local trains and at roadside eateries and keeping awake till midnight. They saw firsthand what makes the Maximum City tick and how technology can solve some of the problems — like locating a 24-hour chemist, a tutor, a coach. Josh Woodward, Google's Group Product Manager, spearheaded the project and visited India at least four times during product development. The result on May 31, Google launched an app in Mumbai called 'Neighbourly'.
Some statistics about Google Products user base in India
Google Search has more than 90% market share in India.
Google Android OS is used by over 90% smartphone users in India
Google Tez launched in September 2017 has clocked 250 million transactions overall through UPI (United Payments Inteface)
YOUTUBE's monthly user base is about 225 million; watched by about 80% internet users (March 2018), available in offline mode as well
Google Maps is consumer focussed and free to use, also available in offline mode
GMAIL has the largest user base in India
HYPERLOCAL & NEIGHBOURLY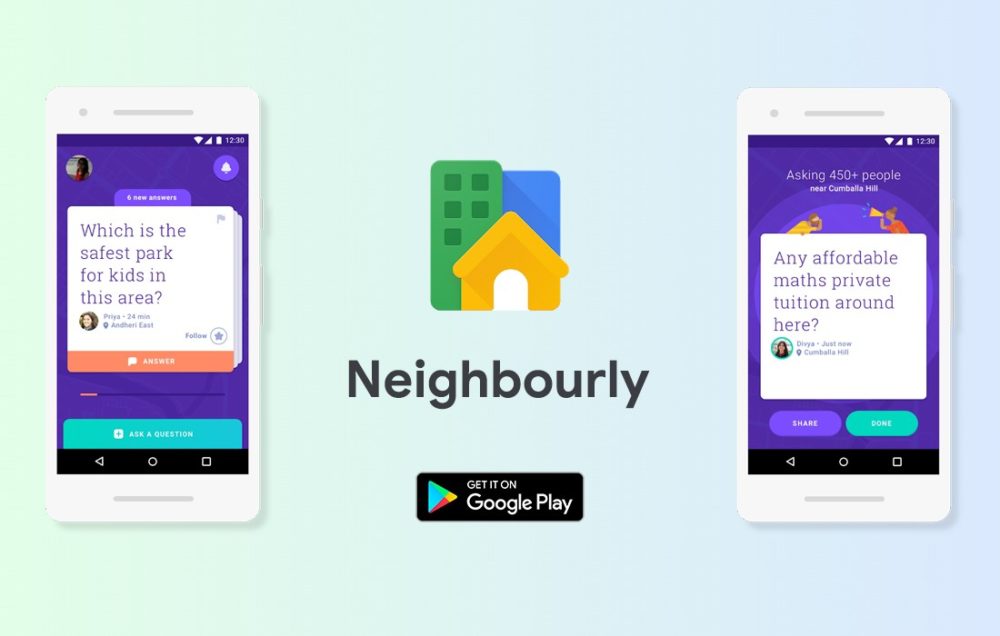 Neighbourly, the local discovery and community app is a platform to find anything from a doctor, ATM or petrol pump to a mechanic or badminton coach, within 2 km radius. And India is a perfect market — if you develop for India, where less than half the 1.3-billion population is online, you have a product that will work everywhere. In an interview with the Economic Times in 2017, Sundar Pichai, chief executive, Google, said, "Over time, you will see more global products that are developed in India first".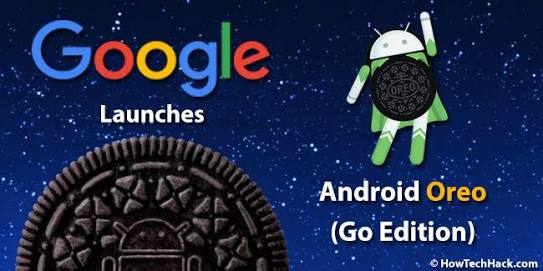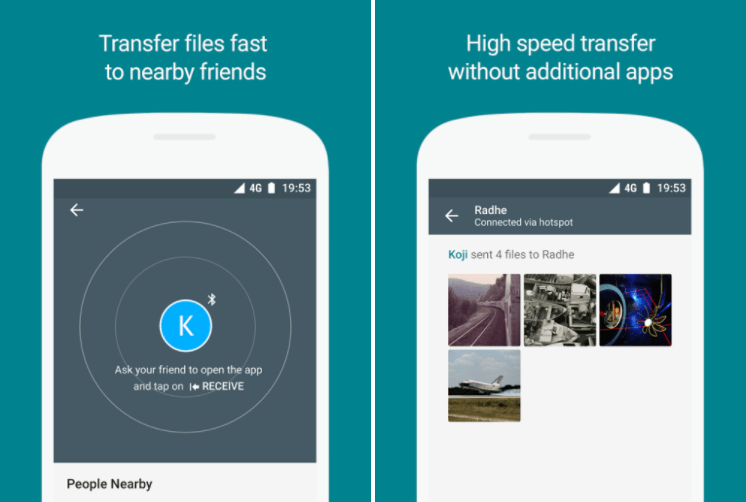 'Neighbourly' joined the long list of tweaks and apps by Google for India first; such as offline videos for YouTube, payments platform Tez, two-wheeler navigation on Google Maps, Android Oreo (Go edition) to improve experience on low-RAM phones, Google Assistant for Reliance Jio phones, new apps like Google Go and Files Go, built from scratch and Google WiFi stations in partnership with Indian Railways. "When we build better products for India, we eventually build better products for everyone," said Caesar Sengupta, vice-president, NBU, at a Google for India event in December 2017.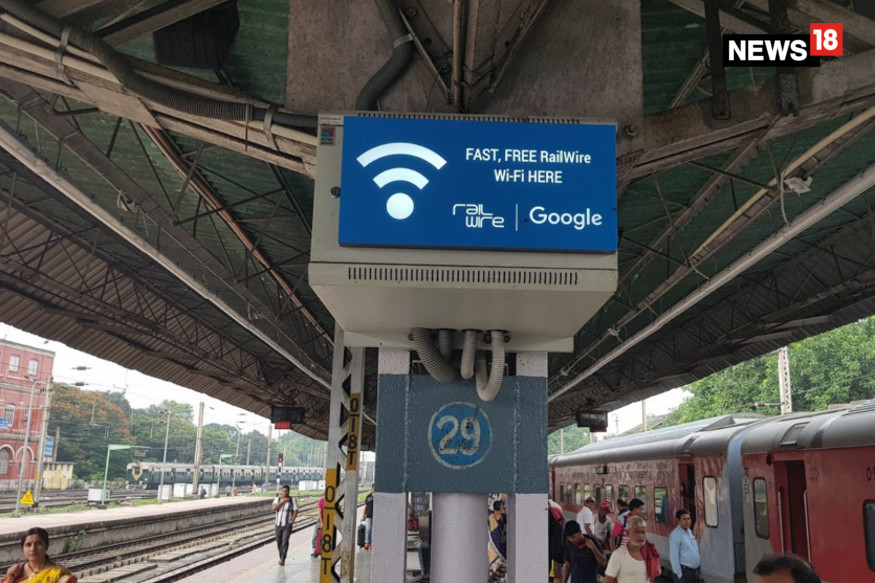 CLIMBING ON
Every few minutes, people use a free product or platform from Google, via search, videos, payments or maps. The apps also help collect more data on what people do. The larger vision is to get the next billion users online— many of whom are in India and South East Asia, Africa and Latin America.
India's diversity makes it an attractive launch pad. Rajan Anandan, vicepresident, South East Asia and India, Google, says, "We have a mission: Internet for every Indian. And to get there, we have to address all barriers — affordability, devices, products, languages and services."
According to an IAMAI report, India will have 478 million mobile internet users by June 2018.
The Internet can astound and assist new users in equal parts. Madhu Mishra, a female security guard at an office in central Delhi, who recently went online, says, "Internet has added more predictability to my daily routine. I check train timings daily on Google to see whether it's late and decide whether to take a bus or train back home to Ghaziabad."
She also bought a ceiling fan, after a price comparison on Google. "Google gave a better idea of what's available and the price points," says Madhu, who does voice search in Hindi to look up information. She uses a Spice phone and spends Rs.198 a month on a 3G Idea Cellular connection, which gives her 5 GB data.
Madan Kumar, a watermelon vendor in Delhi, is not yet online but spends Rs.100 a month on an Airtel connection. For Madan, affordability is a challenge that he wants to overcome soon as he feels his earnings will improve if he goes online.
Anandan expects at least four billion people worldwide will be online sometime this year, though a significant part of offline people will be in India, a situation Google wants to change.
For the $108-billion Google, each user going online is a data goldmine even if he or she is earning and spending just a couple of dollars a day.
Vivek Wadhwa, Distinguished Fellow at Harvard Law School, says, "It's a data game, be it free WiFi, Gmail or anything else." Google learns more about users and targets them. "Those earning as low as $2 a day, spend that on something, say soap. If Google can give data on what soap 30 million poor people use, it will be a goldmine for companies such as Levers etc," adds Wadhwa.
Among its exclusive product innovations for India are:-
Google Assistant for information search launched in Hindi in March 2018
Learn with Google AI for machine learning based education starts in March 2018
150 Google station Wifi hotspots go live in Pune, in January 2018
2-wheeler mode on Google Maps for India users starts in December 2017
Google Maps starts real-time information of Kolkata's WBTC buses in July 2017
Google Search launched in 8 Indian languages in August 2017
YouTube launched the first YouTube Pop Up space in Hyderabad to support independent creators (October 2017
A better entry-level smartphone experience with Android Oreo (Go edition) (December 2017)
Google Go, a new app from Google Search, currently available as a preview from Google Play Store. It is meant for people who are using internet for the first time
Files Go – Files Go is a new app that helps free up space, find files faster and share files offline with people nearby (December 2017)
The Google Assistant for the JioPhone was launched in December 2017
USER IS THE PRODUCT
For a user, the products and platforms are free, but that's how the digital ads framework works. "If you are not paying for it, you are the product," says Advit Sachdev, chief marketing officer, Infibeam. He explains, "For Google, the user is the product and they want more of them so they can market those products and data generated from their daily transactions — be it information search or payment or watching videos." Once Internet companies such as Google, Facebook, Twitter, LinkedIn et al have user information, programmatic technology — or algorithmic sale and purchase of ads space in real time — steps in. Anything a user does online – visiting a website, the location, ID and past history — is captured and sent to an ad exchange.
On the other side, are advertisers — brands that pay get to show the ads. All this happens in less than 100 milliseconds. So, when Madhu searches for a ceiling fan, Havells, Crompton, Luminous or Usha will compete to show her their ads. To refine the process for advertisers, Google needs to keep collecting data and improve, return on advertising (RoA).
"Google has the mindshare. To translate that mindshare into marketshare, is the gap it needs to bridge," says DD Mishra, research director, Gartner India. Google is in no hurry. It wants to keep creating demand for internet and get more users online via new products such as Neighbourly and Tez.
As for consumer spends online and monetisation prospects, Anandan says they are tied to per capita incomes. "At around $2,000 per capita, you don't have much disposable income. At between $2,000 and $4,000 per capita, people will spend on better homes, healthcare and education. Beyond $4,000, it is entirely disposable income."
Anandan expects that tipping of $4,000 per capita income to happen in about seven years, by 2025.