The internet giant is in talks with Tencent Holdings Ltd., Inspur Group and other Chinese companies to offer its cloud services in the world's second-largest economy, according to people familiar with the discussions. The discussions began in early 2018 and Google narrowed partnership candidates to three firms in late March, according to one of the people. Trade tensions between China and the U.S. now loom over the effort, making it unclear whether the plans will proceed.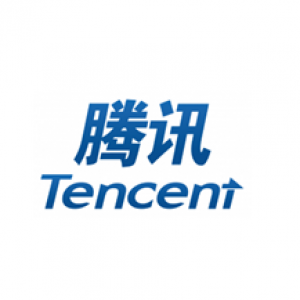 Google, which quit China's search engine market in 2010, has been actively seeking ways to re-enter China, where many of its products are blocked by regulators.

Through local partnership, Google aims to run its internet-based services through the domestic data centers and servers of Chinese providers, similar to the way other U.S. cloud companies access that market.
Google has been condemned for supporting state censorship following reports that it is working on a mobile search app that would block certain search terms and allow it to reenter the Chinese market.
"It is a coup for the Chinese government and Communist Party to force Google — the biggest search engine in the world — to comply with their onerous censorship requirements, and sets a worrying precedent for other companies seeking to do business in China without compromising their core values," six U.S. lawmakers, including Republican Senator Marco Rubio, wrote in a letter to Google's Chief Executive Officer Sundar Pichai.
The goal of the cloud initiative is to run Google internet-based services via the domestic data centers and servers of Chinese providers, similar to the way other U.S. cloud companies access that market. In most of the rest of the world, Google Cloud rents computing power and storage over the internet, and sells a collection of workplace productivity apps called G Suite that are run on its own data centers. China requires digital information to be stored in the country and Google has no data centers in the mainland, so it needs partnerships with local players.
A tie-up with large Chinese tech firms, like Tencent and Inspur, a major cloud and server provider, would also give Google powerful allies as it attempts a broader return to mainland China, where it pulled its search engine in 2010 over censorship concerns.
After years of slowly rebuilding a presence in China, Google has pressed the accelerator recently. It's building a cloud data center region in Hong Kong this year and opened an artificial intelligence research center in Beijing in January. Along with other Alphabet Inc. units, it has begun investing more in Chinese companies. Plans for the censored search app in China has fuelled a furious debate about whether Google is putting profit over its mission to "organize the world's information and make it universally available."
A cloud partnership for Google in China would help the company compete more with larger rivals Amazon.com Inc. and Microsoft Corp. In late 2017, Amazon agreed to sell its Chinese servers and some other cloud assets to local partner Beijing Sinnet Technology Company. The move complied with laws introduced that year mandating the storage of data within the country and bolstering government control over the movement of information. The move mirrored a similar set-up between Microsoft and its local partner 21Vianet Group Inc.
With Tencent, Google would have an even more high-profile ally – but would also go up against local competitors including Alibaba Group Holding Ltd., which operates a major cloud business in China.
This is as per a Bloomberg news report dated 6th August 2018.
In this article