UAE-based airline company Emirates has been getting all the applause on social media for its latest Christmas video, which shows an Airbus A380 drawn by a group of reindeer. The CGI transformation of the aeroplane is reminiscent of Santa Claus' sleigh.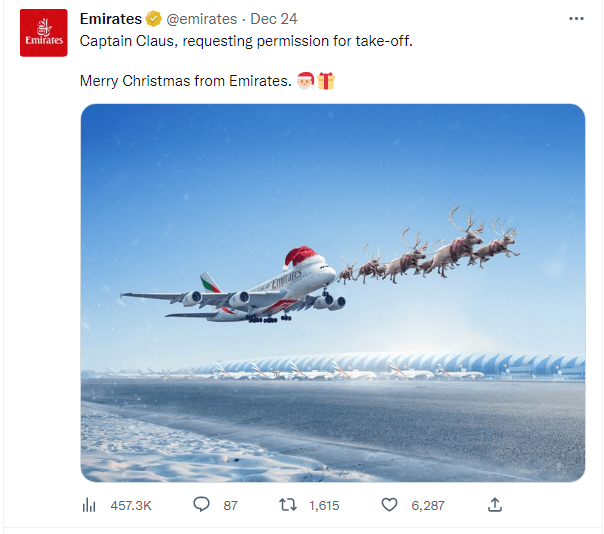 The aircraft, complete with a Santa hat, is pulled up into the sky to the sound of ringing bells. The runway is lined with Christmas trees and other festive paraphernalia like stockings and Santa sacks.
The caption for the video read: "Captain Claus, requesting permission for take-off. Merry Christmas from Emirates."
View this post on Instagram
The hyperrealistic video made netizens do a double take, with some wondering whether it was real. "I think it's really cruel to have reindeer pull something so heavy. I can't imagine this will go down well with animal welfare," read one comment.
The brain behind the viral CGI video is Mostafa Eldiasty, a creative director and VFX- 3D artist who runs the company 100pixels. The video has garnered close to a million likes on Instagram and 500k views on Twitter.