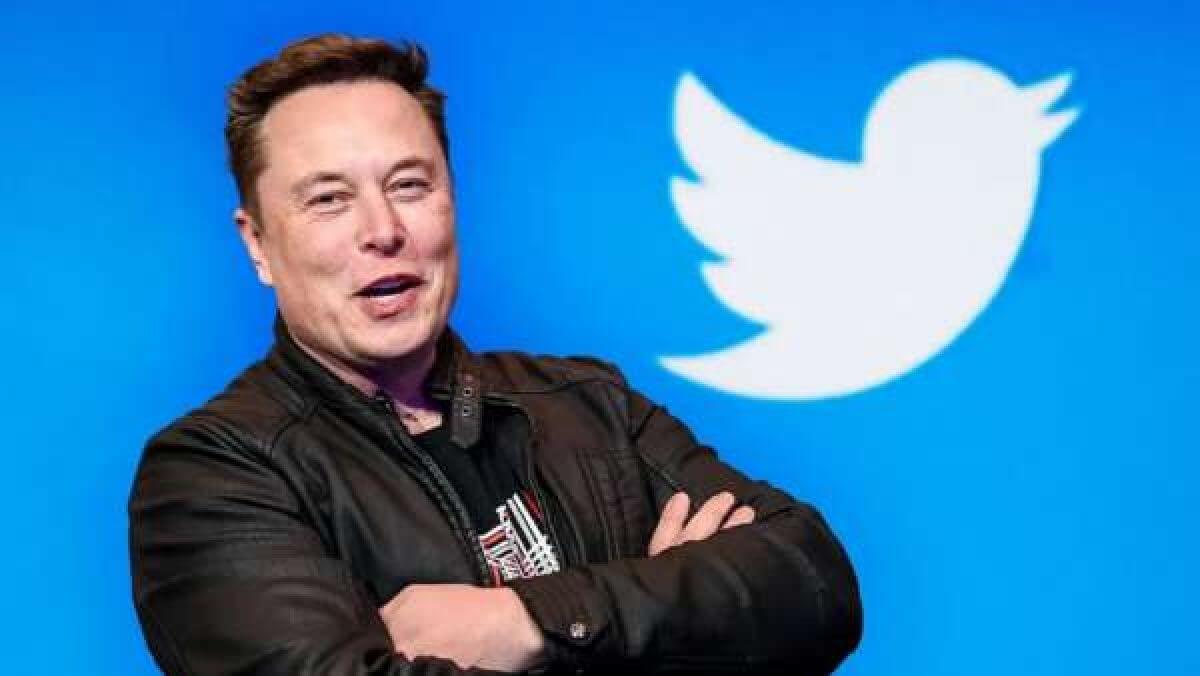 In one of the world's biggest deals in the tech world, billionaire Elon Musk has taken control of Twitter. The deal will see Musk acquire the social network for approximately $44 billion with shares valued at $54.20. Musk had announced his takeover bid on April 14, calling it his 'best and final offer'.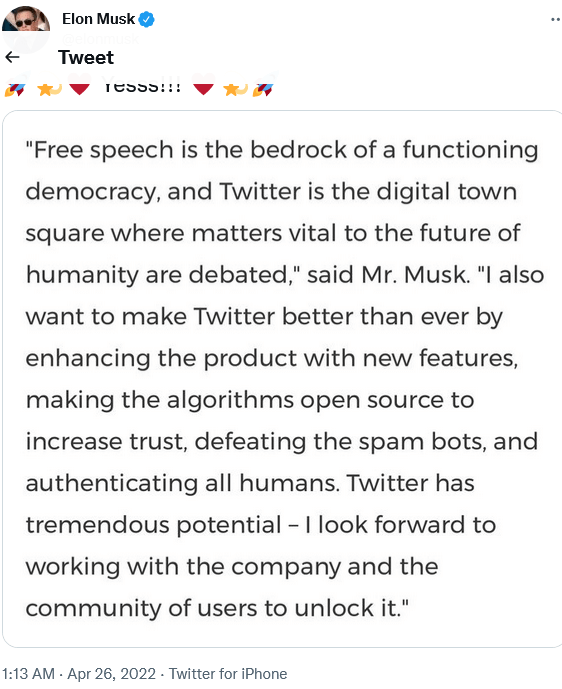 "Free speech is the bedrock of a functioning democracy, and Twitter is the digital town square where matters vital to the future of humanity are debated. I also want to make Twitter better than ever by enhancing the product with new features, making the algorithms open source to increase trust, defeating the spam bots, and authenticating all humans. Twitter has tremendous potential – I look forward to working with the company and the community of users to unlock it," Musk said in a press statement posted to his Twitter account.
But his bid initially saw Twitter's put in place a 'poison pill defence' against the hostile takeover. However, once Musk announced that he had secured funding, the board went into negotiations with the Tesla co-founder. According to Wall Street Journal, Musk met "privately with several shareholders of the company to extol the virtues of his proposal" and also made video calls to them to push for his case.
Musk has already proposed plans to take Twitter private. He had also tweeted recently, "If our twitter bid succeeds, we will defeat the spam bots or die trying!" followed by another post which said he would want all humans on the platform authenticated.
Jeff Bezos took a dig at Elon Musk earlier today, right after reports of the world's richest man buying Twitter went official. In his tweet, Bezos responded to a question on whether Musk's takeover of Twitter gives China a little more influence over the popular micro-blogging platform. For the uninitiated, China has close ties with Tesla– Musk's electric car making company. The country was Tesla's biggest market in 2021, right after the US. China is also a major supplier for the batteries that go into Tesla's cars.
New York Times journalist Mike Forsythe (@PekingMike) points out the connection between Twitter and China with Elon Musk being the common link in the chain. Bezos then quote-tweeted this and asked "Did the Chinese government just gain a bit of leverage over the town square."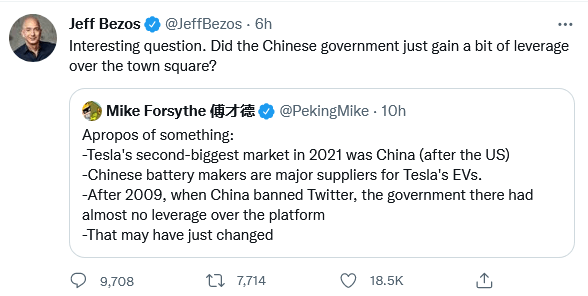 Whether Bezos is raising a serious question here or simply poking some fun at Musk is a mystery, though.  The Blue Origin founder later answered his own question. "My answer to this question is probably not," he said, adding that that the takeover likely adds complexity in China for Tesla, rather than say censorship at Twitter. For the record, Musk is very vocal that Twitter needs to be an advocate for free speech.
"But we'll see. Musk is extremely good at navigating this kind of complexity." he added. 
The Tesla co-founder has also spoken in the past about an 'Edit Button' on the platform and in fact even held a poll, where he deliberately misspelt yes and no, presumably to highlight that an edit button is needed given the typos that people tend to make while tweeting. It should be noted that Twitter has already confirmed it will introduce an Edit button.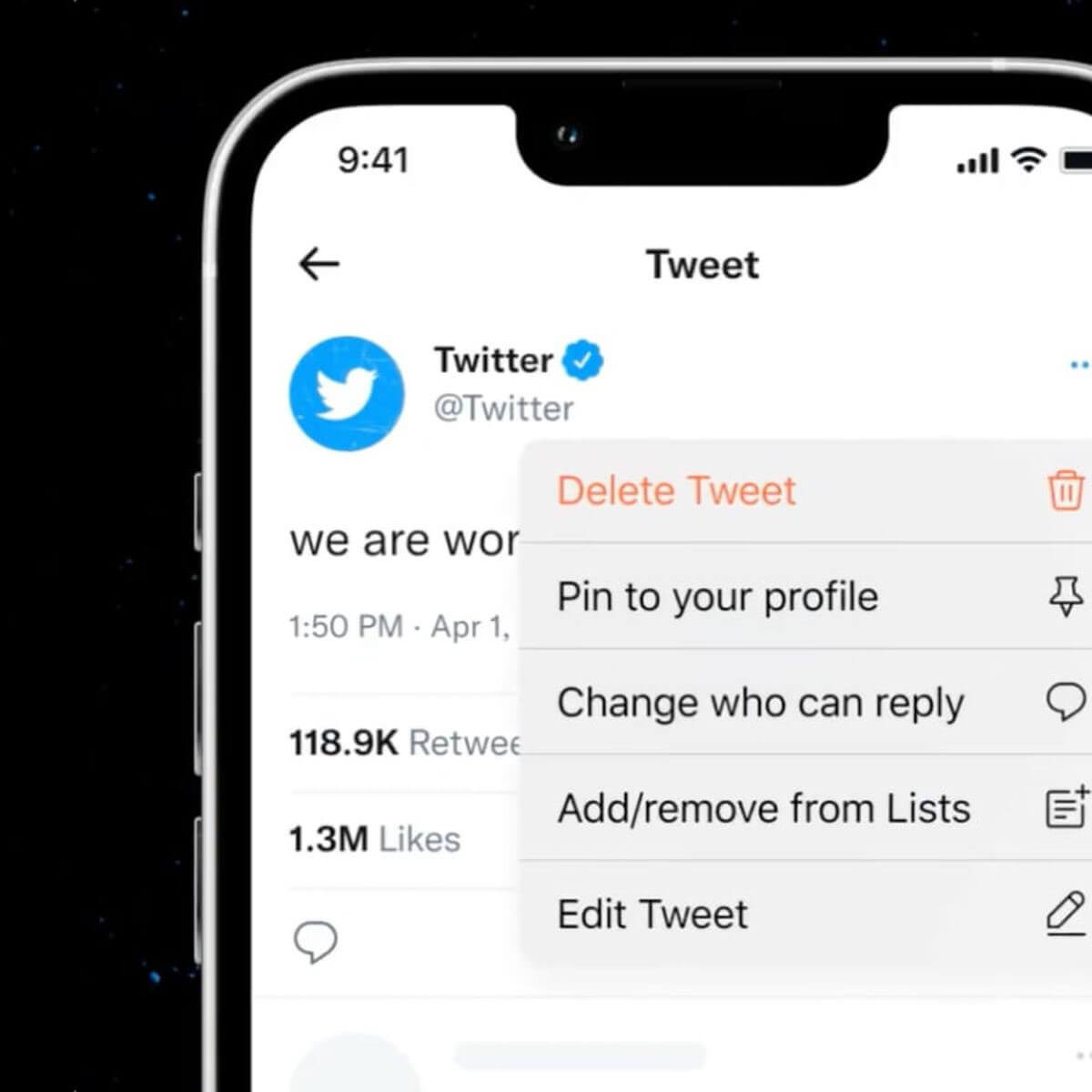 Musk had earlier tweeted that he'd like his critics to stay on Twitter even after a takeover as "that is what free speech means." However, Forsythe and Bezos are not the billionaire's only critics on the platform.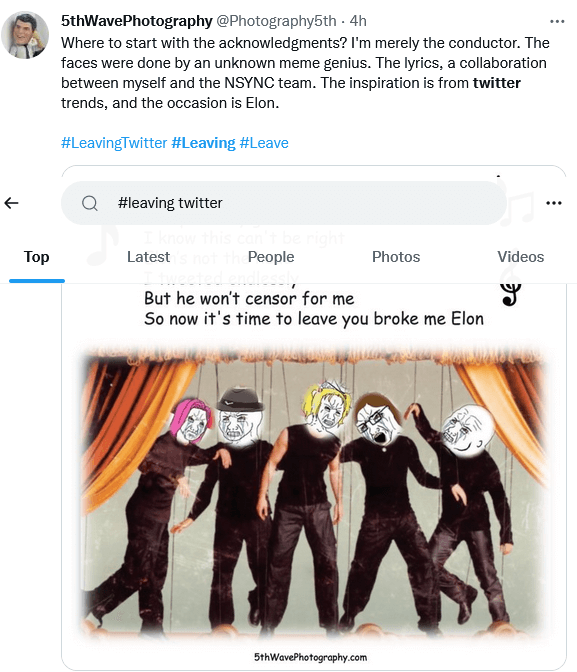 As of writing this story, '#leavingtwitter' is one of the most popular hashtags right now in India as people continue to criticise the move.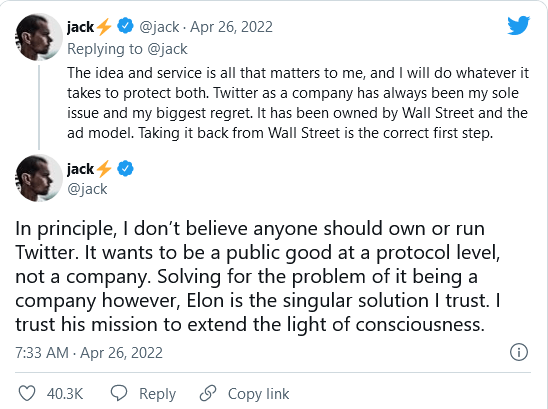 However, former Twitter CEO Jack Dorsey is happy with the deal, approving it with a number of tweets of his own and calling Musk as a singular solution that he trusts.
Source: Twitter, Indian Express



In this article