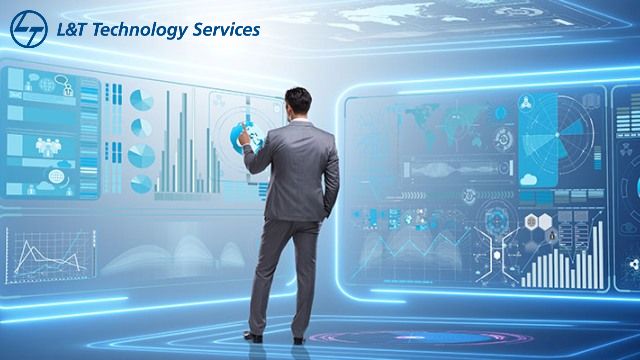 L&T Technology Services today announced worldwide general availability, launch and go-to-market of 3 LTTS flagship solutions that will focus on driving Digital Industrial Transformation on the Microsoft Azure cloud platform.
The two companies will further consolidate their existing global alliance by setting up a joint Digital Industrial Transformation Applied Innovation Centre for shared enterprise customers.
The Digital Industrial Transformation Applied Innovation Centre will showcase how the Microsoft AI platform, Azure IoT, Microsoft Cognitive Services and Azure Machine Learning power LTTS' globally proven cutting edge digital solutions in Smart Manufacturing, Smart Asset Performance Management & Smart Buildings. The proposed Applied Innovation Centre will include live Digital Industrial Use Cases from their Enterprise customers and academia partners, in addition to LTTS and Microsoft.
LTTS' Smart Buildings solution, i-BEMS on Azure delivers Smart City, Campus and Buildings "system of systems" management, whereas LTTS' Remote Asset Performance Management (RAPM) on Azure covers thousands of assets, improving their efficiency and utilization and LTTS' W.A.G.E.S on Azure enables Smart Manufacturing by managing for Water, Air, Gas, Electricity & Steam Compliance for industrial enterprises.
"The industrial landscape is witnessing disruption with digital innovation enabled by hyper-scale, secure, cloud based solutions tapping into the Microsoft AI platform, Microsoft Azure IoT, Azure Machine Learning & Microsoft Cognitive Services. LTTS is harnessing all these capabilities to drive digital disruption i.e. Digital Engineering, Smart Manufacturing, and Perceptual Engineering. Microsoft and its Azure cloud platform perfectly align to our objectives to deliver Digital Industrial & Engineering solutions & services that help our shared customers thrive in the digital age," said Amit Chadha, President, Sales & Business Development and Whole-Time Director, L&T Technology Services.
Rimes Mortimer, General Manager of Applied Innovation, Worldwide, at Microsoft Corp. said, "Our work with L&T Technology Services and the development of their solutions based on Microsoft Azure has been driven by customer demand. Azure customers will benefit from LTTS' expertise in Digital Industrial and Engineering Transformation, and through the integration with other Azure services, such as Microsoft Azure IoT, Microsoft Cognitive Services and Azure Machine Learning."