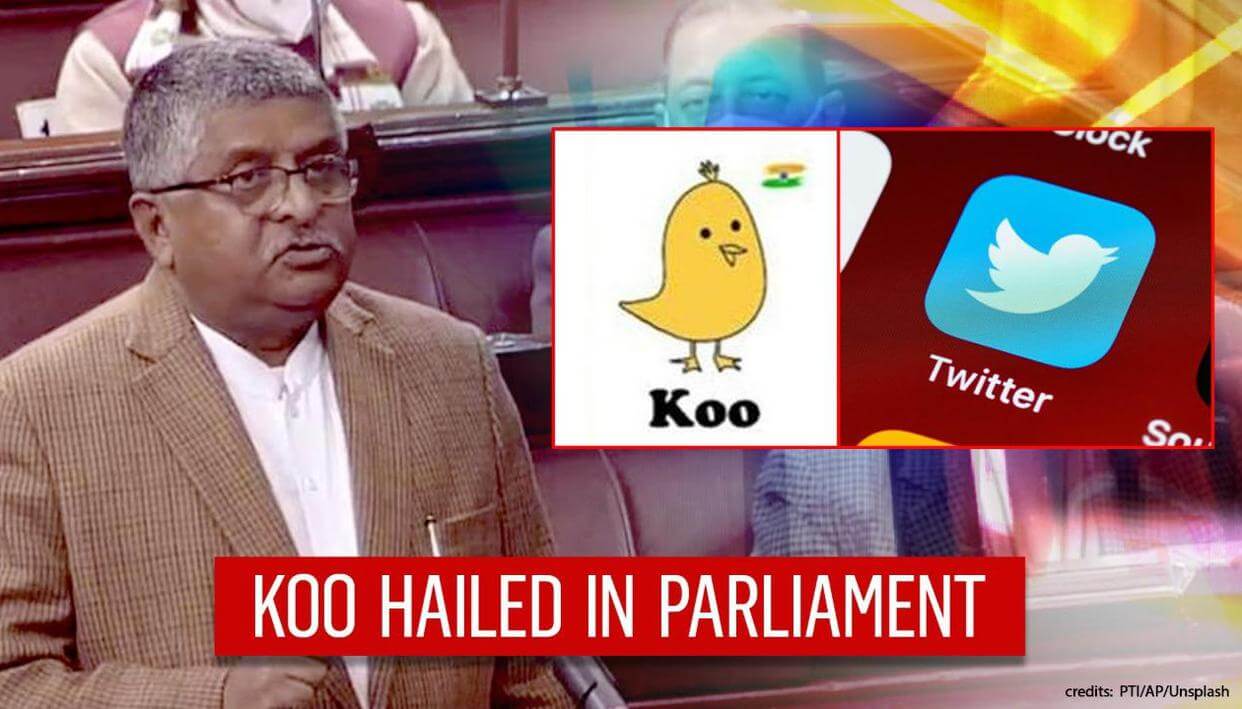 Koo has spent 65% of its total Facebook ad spends transactions in the last 90 days. This is as per a report by Business Insider India.
The company aims to close 2021 with 100 million users registered to the platform, Koo co-founder said. Koo currently has over 14 million app downloads, a 10x increase since September last year.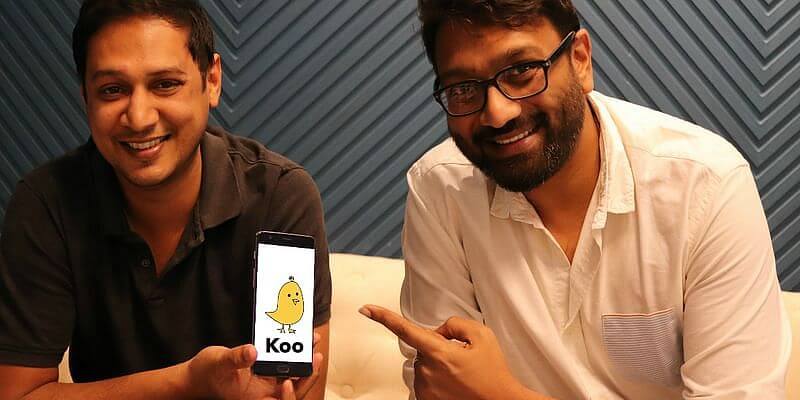 Social media app Koo started with a big bang, garnering interest from users, investors and in some cases even government officials.
The company sprung up in March 2020 as Twitter's Indian alternative and started gaining momentum in June last year, as relations between Twitter and the Indian government started straining.
After 18 months, 14 million downloads and $34 million (₹255 crore) in fundraising, Koo is now splurging on Facebook ads to get more users on board and take on Twitter that has 22 million users in India.
The company has spent a little over ₹2.4 crore on Facebook ads in the last 90 days, according to Facebook Ad Library. That's ₹80 lakh a month and ₹2.6 lakh a day, making Koo the top spender on Facebook in the last three months.
The app was downloaded 3.5 million times between July 1 to October 5, which is 5 lakh lower than April to June quarter. Please note that not all these downloads were generated through ads, some of them maybe organic as well.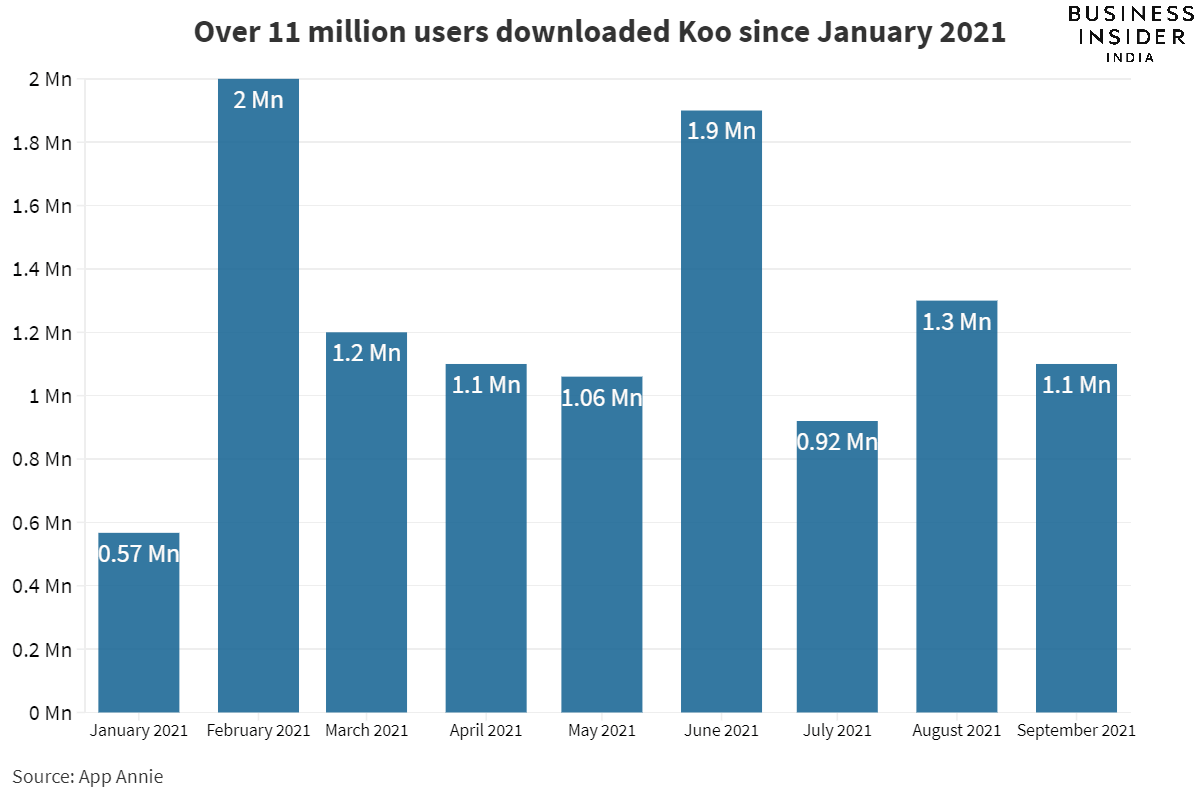 These ads were run across Facebook-owned platforms like Facebook, Instagram, Messenger and its audience network. Interestingly, this is 65% of the total marketing expense (₹3.7 crore) Koo has made on the Facebook app since its inception in March 2020.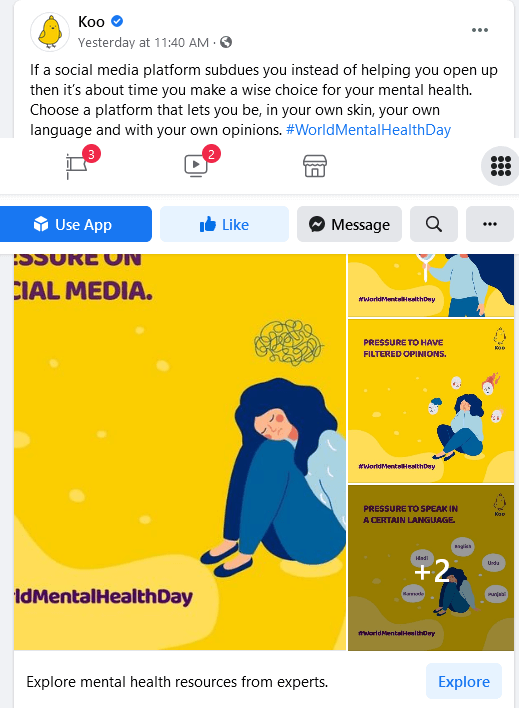 It seems to be working because the Koo app was downloaded over 3.3 million times between July 8 to October 5, as per App Annie report.
Koo currently has over 1.43 crore (or 14 million) downloads on its app, as per the App Annie analysis. This represents over 10 times increase from 17 lakh (1.7 million) downloads in September last year. The company, however, has set up higher targets for itself.
"Our objective is to be extremely inclusive as a product and as a philosophy, so that every Indian is comfortable voicing their opinions. We want to get to 250 million users a month. We want to reach 100 million users by the end of the year, and I am as confident as an entrepreneur can be that we will reach there," Bidawatka has been quoted in the report.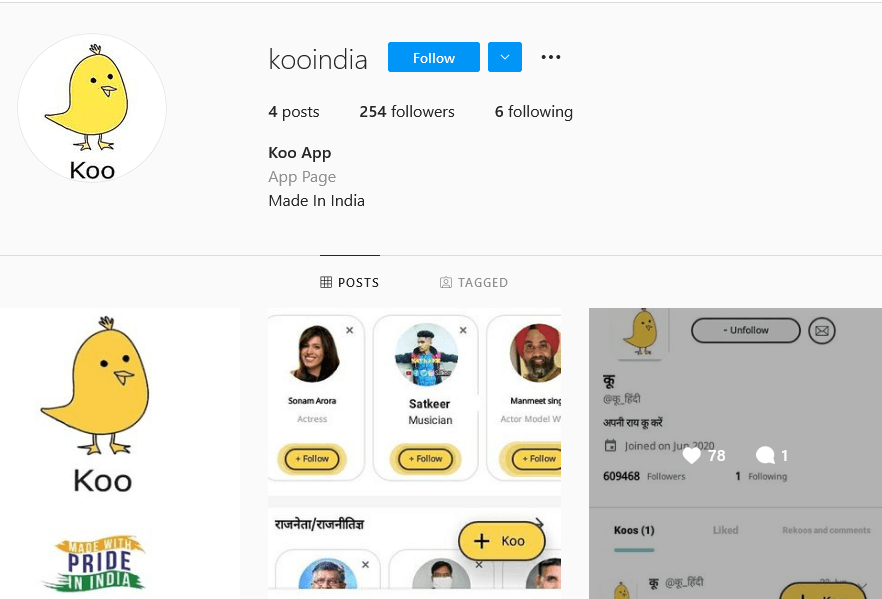 As a part of its strategy, Koo is available in 10 local languages — Hindi, English, Assamese, Gujarati, Kannada, Tamil and Telugu, among others. It plans to add 15 more languages to its platform to attract more customers.
The company is backed by the who's who of the tech world including Tiger Global, Mirae Asset Capital, Coinbase's former chief technology officer (CTO) Balaji S. Srinivasan, Ashish Hemrajani of BookMyShow, Vivekananda Hallekere of Bounce and Zerodha's Nikhil Kamath.
Koo is currently available in India as well as Nigeria, which banned Twitter earlier this year.
Some prominent Indian personalities using Koo app are Prime Minister Narendra Modi, Bollywood actor Kangana Ranaut and Uttar Pradesh Chief Minister Yogi Adityanath.
In this article