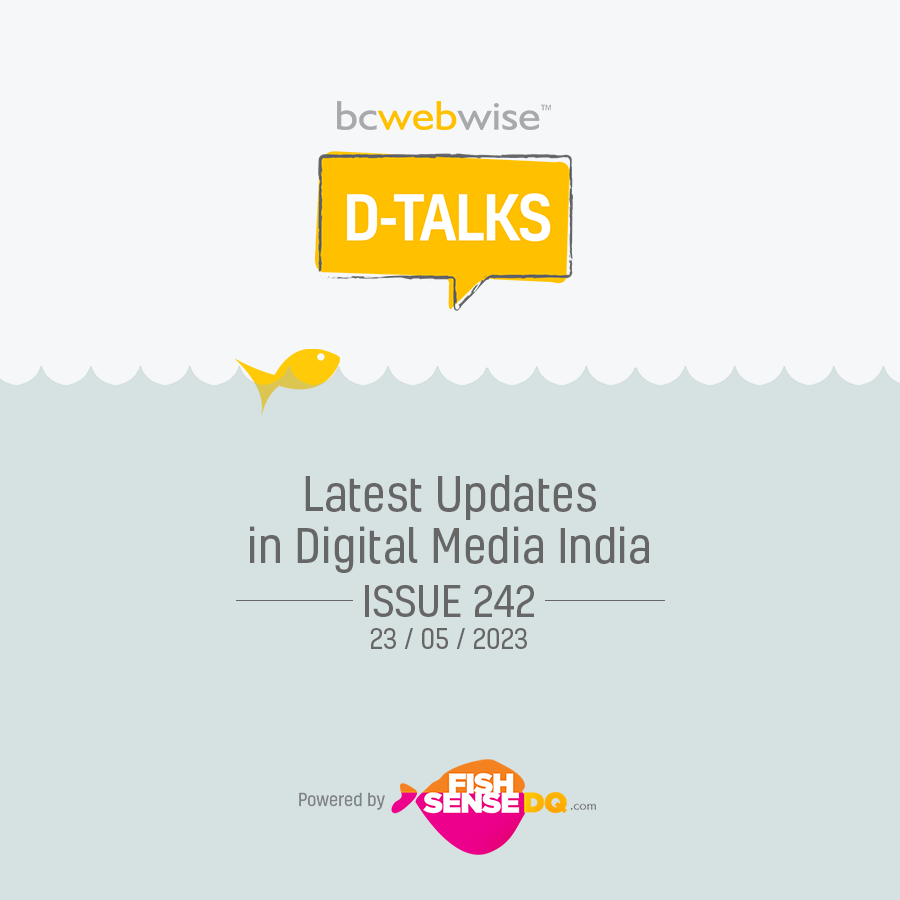 Google to launch new chatbots for advertisers and YouTube content creators
Google's effort to rapidly add new artificial intelligence technology into its core products is making its way into the advertising world. The company has given the green light to plans for using generative AI, fueled by large language models (LLMs), to automate advertising and ad-supported consumer services. Last week, Google unveiled PaLM 2, its latest and most powerful LLM, trained on reams of text data that can come up with human-like responses to questions and commands. Certain groups within Google are now planning to use PaLM 2-powered tools to allow advertisers to generate their own media assets and to suggest videos for YouTube creators to make, documents show. Google has also been testing PaLM 2 for YouTube youth content for things like titles, and descriptions. For creators, the company has been using the technology to experiment with the idea of providing five video ideas based on topics that appear relevant. With the AI chatbot craze speedily racing across the tech industry and capturing the fascination of Wall Street, Google and its peers, including Microsoft, Meta  and Amazon , are rushing to embed their most sophisticated models in as many products as possible.
Sales Grow Quickest Via Q-Commerce
Sales through Swiggy's Instamart, Zomato's Blinkit, Zepto, and BigBasket's BBnow have seen a faster uptick than traditional ecommerce platforms, senior executives at multiple consumer goods companies including Britannia and Nestle have said."Quick commerce is the fastest growing channel for us now online," Suresh Narayanan, chairperson, Nestle India, told. "I will not say it's overtaken the regular platforms but in the last quarter, more than half of the growth in ecommerce came from quick commerce." Narayanan said the sales channel has become a sustainable proposition for Consumers. Britannia CEO Rajneet Kohli said the growth through quick commerce is more prominent in certain categories. "If I have to put it in very, very simple terms, it's quick commerce that's leading, followed by ecommerce," he said. "There is a clear uptick on the quick commerce side, and very much so in certain categories." So, is it a matter of time before quick commerce catches up with the likes of Flipkart and Amazon? Perhaps not. Because now is a time when new users are hard to come by for quick commerce companies as they struggle to expand beyond the top cities. "Quick commerce growth has already started to slow down," said Hari Menon, CEO of BigBasket. "This is typical of high-growth businesses when they start and settle down soon. That's already happening," he said. Menon said food companies benefited the most from quick commerce. "Sales of food on quick commerce is significantly higher than non-food (personal care, beauty, general merchandise, among others)," he said. "What was sold in food was snacks, beverages, ready to eat or cook, pet food, and others . Hence companies like Britannia and Nestle grew well on quick commerce platforms." The ratio between BigBasket's next day or same day delivery service and quick commerce in terms of business is currently about 68:32, Menon said. Quick commerce is the fastest-growing channel for many new-age direct-to-commerce or online shopping-focused brands, too, but it is nowhere close to surpassing traditional ecommerce channels. Suhasini Sampath, co-founder of FMCG upstart Yogabar, said Amazon and Flipkart contribute about 70% of its online sales. "Quick commerce for us plays a more important role in getting feedback from product launches," she said. "But as a channel, it still only contributes to about 10% of our overall sales." Sampath, though, said there has been no slowdown for YogaBar in terms of sales growth through quick commerce despite discounts drying up and platforms facing a slowdown in terms of user addition. Swiggy Instamart clocks about 450,000 daily orders with an order value of about Rs 435 on an average. Nexus Venture Partners-backed Zepto does about 300,000 order in a day. Blinkit delivered 31.6 million orders in the quarter ended December 2022.
Indian e-tailing market reached $60 billion in GMV in FY23: Report
The e-tailing market in India reached $60 billion in gross merchandise value (GMV) in Fy2023, according to a report by RedSeer. There has been a 22% steady growth. With 210 million annual shoppers ads monetisation contributed $1.2 billion in revenue for Indian e-tailers in FY23, growing at 37% year-on-year. Despite losing momentum, e-tailing today is 2.5 times of pre-Covid levels and is performing much better than overall retail consumption which has been slow due to inflation. With the proliferation of smartphones and the internet,  online retail has been booming. D2c brand growth has also spurred traditional players to take the digital route. This offers a competitive shopping experience and encourages online shopping. Monthly Shopper Base (MTU) which stood at 65 MN in FY23 is now 31% of annual e-tailing shopper base. Online fashion sales have increased due to partnerships between eCommerce platforms and global brands. Fashion sales also have more women shoppers. With 1.2 times better take rates, the revenue from product sales across India e-tailing has grown three times from $2 BN in FY19 to $6 BN in FY23. Among online retailers Flipkart has a maximum share of 48%.
The biggest announcements from Google I/O 2023
"Duet AI for Google Workspace," a collection of AI-infused tools it's building into its productivity apps — Gmail, Docs, Slides, Sheets, etc. Examples included being able to generate a draft job description in Docs from just a couple of prompts, building a schedule for a dog walking business in Sheets, and even generating images to illustrate a presentation in Slides. Sidekick, a feature designed to understand what you're working on, pull together details from across Google's different apps, and present you with clear information to use as notes or even incorporate directly into your work. The feature looks like a modern twist on Clippy, Microsoft's old assistant that would spring into action at the mere hint of activity in a Word document to ask if you wanted help with tasks like writing a letter. Google's Duet is surely in a different league, both in terms  of its reading comprehension and the quality of the text that the generative AI spits out. But the basic spirit of Clippy — identifying what you're trying to do and offering to help — remains. Google I/O, this year, was focused on artificial intelligence, and one of its centerpieces was prompt-based text generation, particularly in Google's office suite.
The Ask Jeeves-ification of online search
16 ways that Android 14 will subtly improve your phone
Google's new Pixel Tablet might be the end of the smart display
Google introduced a major overhaul of its search results page that infuses the screen with AI. Called the Search Generative Experience (SGE), the new interface makes it so that when you type a query into the search box, the so-called "10 blue links" that we're all familiar with appear for only a brief moment before being pushed off the page by a colorful new shade with AI-generated information.
Netflix's ad-supported plan mints 5 million monthly active users
Netflix recently launched an ad-supported tier that has gained nearly 5 MN global monthly active users. However, this may not be the exact number, as multiple users could share the same Netflix account. Earlier in March, a Bloomberg report revealed that one million accounts signed up for Netflix's ad-supported plan. The streaming platform launched a $6.99 per-month ad-supported tier in November 2022 in 12 markets. The platform has minted a total of 232.5 million global subscribers. The company said that its ad subscriber base has "more than doubled" since early this year. The company further presented that 80 percent of viewing is happening on TV screens and 25 percent of new signups opt for ad-supported plans in select countries. It noted that the median age for its ad-supported viewers is 34. The streaming platform upgraded its $6.99 plan, expanding support to higher video quality (1080p resolution), and providing support for two concurrent streams.
Indians Spent 6.1 Trillion Mins on Online Videos
Indians spent 6.1 trillion minutes on online videos, says report. Disney+ Hotstar led premium VOD category viewership with a 38 percent share during the measured 2022-Q1 2023 period, driven by sports. The Indian online video sector registered a massive surge, clocking 6.1 trillion minutes of consumption during a 15-month period commencing from January 2022, a report said. As per the report by Media Partners Asia (MPA), the premium VOD (video-on-demand) category had a 12 percent share as compared to 10 percent in 2021 with YouTube remaining dominant with 88 percent share. This compares well with other emerging markets such as Indonesia, Thailand and Philippines where the norm for premium VOD share is below 10 percent, but trails more developed markets such as Australia where such viewership is estimated at 35 percent. Disney+ Hotstar led premium VOD category viewership with a 38 percent share during the measured 2022-Q1 2023 period. The Indian online video sector registered a massive surge, clocking 6.1 trillion minutes of consumption during a 15-month period commencing from January 2022. As per the report by Media Partners Asia (MPA), the premium VOD (video-on-demand) category had a 12 percent share as compared to 10 percent in 2021 with YouTube remaining dominant with 88 percent share. This compares well with other emerging markets such as Indonesia, Thailand and Philippines where the norm for premium VOD share is below 10 percent, but trails more developed markets such as Australia where such viewership is estimated at 35 percent. According to Mihir Shah, MPA India vice president, the next 6-12 months will remain critical for the OTT sector as platforms strive to balance monetization and profitability against content investment. The platform's SVOD – or solely paid tiers – layer should ideally consolidate and anchor its offering to remaining sports rights, led by ICC Men's cricket, popular Marvel content, and Disney family content, he said. The report showed that Prime Video and Netflix had an aggregate 10 percent share of Premium VOD category minutes. Prime Video also garnered almost a third of its viewership from regional Indian titles. The report said more than 60 percent of Prime Video's viewership was anchored to local content. In contrast, Netflix's local content's contribution to viewership was at 24 percent. Netflix's Indian originals have not been able to sustain their buzz for a long period, though various seasons of Netflix's major US titles have achieved sustained viewership.
Paytm Opposes IAMAI's Submission to Panel on Digital Competition Law
ShareChat, which is funded by Google and Twitter, and fintech giant Paytm have backed a separate digital competition law for India aimed at addressing anti-competitive practices by Big Tech companies, in what is a departure from the stance taken by industry body Internet and Mobile Association of India (IAMAI). In its submission to the Committee on Digital Competition Law (CDCL), the IAMAI had underscored that it was against an "ex-ante" separate law, as it would be detrimental to both large companies and startups. Ex-ante regulations, which are implemented prior to specific events or activities, were criticized by IAMAI for disregarding factors such as pro-competitive effects, efficiency, and innovation.  The Digital Competition Law is of particular importance because it is aimed at addressing the alleged anti-competitive practices by Big Tech companies. This law may also define Big Tech companies as Systemically Important Digital Intermediaries (SIDIs) based on their revenues, market capitalization, and the number of end users.
The metaverse is down, but it might not be out
The world of technology is gloomy. The metaverse, a shared virtual platform, is even gloomier. Obituaries have turned up in the past few weeks ('RIP Metaverse': Insider; 'Wasteland': New York magazine; 'meh-taverse': Wall Street Journal). Sales of VR/AR (virtual reality/augmented reality) headsets are dropping. Global shipments of VR/AR devices dropped to 8.8 million units in 2022, down 21%, according to the International Data Corporation. Companies such as Microsoft, Disney and Walmart have reversed their bets on metaverse, leading to job losses. The key reason for the gloom is Facebook, which was so bullish about the metaverse in 2021 that it changed its name to Meta. It still dominates the AR/VR headsets market. However, Reality Labs, home to the company's VR technologies and projects, has been consistently losing money, with no significant growth in revenue. According to a survey of venture capital funders and institutional investors that KPMG conducted last year, 90% respondents felt the metaverse was the internet's next phase and saw its usage rising. Further, 63% planned to hike their metaverse investments over the next five years. Those who planned to cut their investments cited a lack of understanding of the technology and it not being mature enough as primary reasons. Even otherwise, about 70% of all investors expressed concern, including increased probability of regulations, privacy issues and questions around its broad adoption. as the technology matures with more computing power, wider cloud adoption, growth of 5G and better cybersecurity, some concerns will abate. Lower production costs will make devices more affordable, increasing adoption.
Zomato Goes Live with Own UPI Offering, Flipkart to Follow Suit
Zomato has gone live as a third-party application provider for the Unified Payments Interface (UPI). The company has partnered with ICICI Bank for this service and will allow users to make merchant payments as well as peer-to-peer payments. Flipkart is also working on rolling out its own UPI offering. This move is aimed at servicing consumers better through their own UPI offerings. Zomato confirmed the development and said, "Zomato has a large set of customers who frequently use UPI to make payments for their food orders. We are providing a facility (as technology partner to ICICI) for customers to create a UPI ID on Zomato app so that they can make payments seamlessly (without the need to switch apps)." This is in line with National Payments Corporation of India (NPCI) that has been making efforts to reduce dependency on PhonePe and Google Pay. Both these UPI payment apps have a combined market share of over 80 percent. In a bid to break this hegemony, the payments regulatory body introduced a mandate to not hold more than 30 percent market share on the UPI network in terms of payment volume. The deadline to adhere to the mandate has been extended to December 31, 2024.  Some of the players that have already rolled out their own UPI offerings include Amazon, WhatsApp, Tata Neu, MakeMyTrip, among others.
DoT Launches AI-based Portal for Tracking and Blocking Stolen Mobiles
Union Minister for Communications, Electronics & IT and Railways, Ashwini Vaishnaw, launched a citizen-centric portal called 'Sanchar Saathi' today. The portal aims to provide various reforms and services related to mobile connections and telecommunications. The new service can be accessed at https://sancharsaathi.gov.in. During the launch, the Minister highlighted three significant reforms that are being undertaken as part of the portal's framework. The first reform is the Central Equipment Identity Register (CEIR), which enables the tracking and blocking of lost or stolen phones anywhere in the country. The second reform is called Know Your Mobile (KYM), which allows users to check the number of mobile connections issued in their name by logging in using their mobile number. This feature helps identify any unauthorized or unwanted connections, which can be blocked immediately. The third reform introduced through the Sanchar Saathi portal is the Artificial Intelligence & Facial Recognition (ASTR) powered solution for telecom SIM subscriber verification. This AI-based technology facilitates mobile connection analysis and includes features such as IMEI-based phone theft information messaging to law enforcement agencies and the owner.
Why Boardrooms Can't Ignore Generative AI
Last month, Samsung Electronics, the South Korean consumer electronics giant, discovered a security risk. Some of the company's employees reportedly uploaded sensitive code to ChatGPT, an artificial intelligence (AI) chatbot developed by OpenAI, which interacts with users in a conversational way. They even fed the bot a recorded meeting and asked it to generate the minutes. Samsung subsequently banned employees from using such AI tools. An internal memo reportedly reasoned that data transmitted to AI platforms such as ChatGPT and Google Bard would be stored on external servers. The data would, therefore, be difficult to retrieve or delete and sensitive company information could be compromised. The incidents at Samsung offer a glimpse into the Pandora' box of concerns global enterprises could run into if it is opened, as they grapple with the dizzying pace of generative AI's rise. Since its launch five months ago, ChatGPT has racked up more than 100 MN users. Chatbots like ChatGPT are trained on billions of words from sources like the internet, books, and multiple online sources including Common Crawl and Wikipedia, which makes them more knowledgeable but not necessarily more intelligent than most humans. The bots may be able to connect the dots but not necessarily understand what they spew out. There are other concerns. The US Federal Trade Commission (FTC) has cautioned that a scammer could use these AI tools to clone the voice of a relative with just a short audio clip and create havoc. No less than Geoffrey Hinton, one of the godfathers of AI, known for his work on the deep learning that powers today's generative AI tools, recently quit Google to "freely speak out about the risks of AI." Given this clear and present danger, mid-sized and large companies, especially those in the banking, financial services and insurance (BFSI) space and healthcare, are proceeding with abundant caution. Major financial institutions, including CitiGroup, Bank of America, Deutsche Bank, Goldman Sachs, Wells Fargo, and JPMorgan Chase, have already placed restrictions on their employees' use of ChatGPT amid concerns over sensitive information being leaked while using the technology. corporate boardrooms are brimming with conversations around generative AI, which was discussed by 17% of CEOs in the January-March quarter of this calendar year, spurred by the release of ChatGPT and discussions around its potential use cases, according to the latest 'What CEOs talked about' report by IoT Analytics. Paytm's earnings call, on 11 May, AI and AGI (artificial general intelligence) was mentioned eight times. Microsoft, Google, International Business Machines (IBM) and Nvidia are enhancing their generative AI platforms so companies can use them with fewer data and security concerns.
WhatsApp launches Chat Lock feature
WhatsApp is adding another layer of security — Chat Lock. The Meta-owned instant messaging app has launched a new feature called Chat Lock which allows users to further safeguard their intimate chats behind one more layer of security.  Chat Lock feature allows users to protect their individual chats with a password and secure them in a separate folder. When someone messages you and you have that chat locked, the sender's name and the content of the message will also be hidden.
Google Set to Expand Gmail Dark Web
Google has announced that it will expand its Dark Web monitoring to all Gmail users in the US and later to international markets. The Gmail users will now be able to run scans to see if their Gmail address appears on the Dark Web and receive guidance on what actions to take to protect themselves. Previously only available to Google One subscribers in the US, the Dark Web scan feature will be available to all Gmail users in the next few weeks. "We'll soon be expanding access to our Dark Web report to select international markets," the company informed. Google Core services SVP, Jen Fitzpatrick, said that the company protects Gmail users from nearly 15 billion unwanted messages daily, blocking more than 99.9 percent of spam, phishing and malware.
12 Options Soon in WhatsApp 'Broadcast'
Meta-owned WhatsApp is reportedly working on a broadcast channel conversation on Android, including 12 new features. The features include full-width messaging interface in the conversation, verification status, number of followers, mute notification button, handles, real followers count, shortcuts, channel description, mute notification toggle, visibility status, privacy, and reporting, the report said. The features also showcase the company's commitment to ensuring that users have a large set of features to explore and use and making it easier for users to understand and manage channels. Meanwhile, WhatsApp is reportedly working on a new feature called 'admin review' on Android, which will provide group admins with tools to help them better moderate their groups. When the feature is enabled, group members will be able to report specific messages to the group admin.



In this article