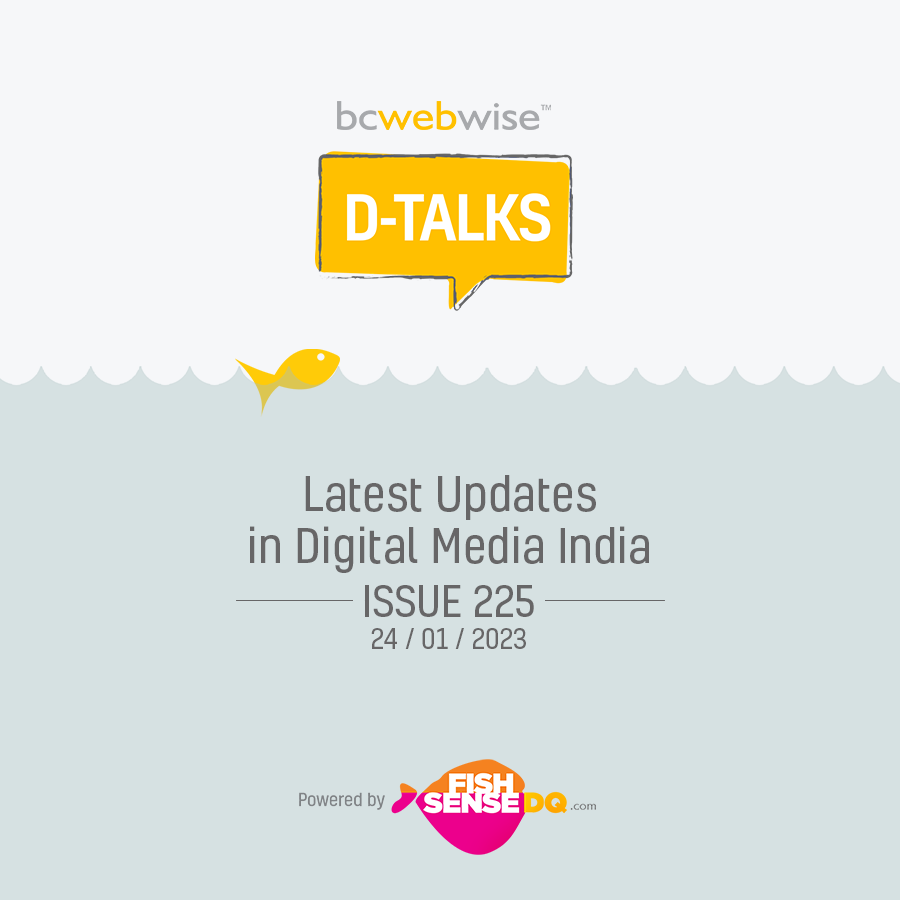 Disclosure Norms Tightened for Social Media Influencers
The government made it mandatory for social media influencers to disclose their 'material' interest in endorsing products and services and violations can attract strict legal action, including a ban on endorsements. The regulations are part of continuing efforts to curb misleading advertisements as well as protect the interests of consumers amid the expanding social influencer market which is projected to be worth around Rs 2,800 crore by The Central Consumer Protection Authority (CCPA) can impose a penalty of up to Rs 10 lakh on manufacturers, advertisers and endorsers. For subsequent offences, a penalty of up to Rs 50 lakh can be imposed. The authority can prohibit the endorser of a misleading ad from making any endorsement for up to 1 year and for subsequent contravention, prohibition can extend up to 3 years. Consumer Affairs Secretary Rohit Kumar Singh said the guidelines have been issued under the ambit of the consumer law that provides a framework for the protection of consumers against unfair trade practices and misleading advertisements. He hoped that the guidelines would act as a deterrent for social media influencers. Stating that social media influence is here to stay and will only grow exponentially, he said social influencers need to behave responsibly. "Today's guidelines are aimed at social media influencers who have a material connection with the brand they want to promote on various social media platforms. This is an obligation for them to behave responsibly as far as the disclosure is concerned to the consumers.
500 advertisers drop Twitter advertising since Musk's takeover
More than 500 of Twitter's advertisers have paused spending on the microblogging site since Elon Musk's takeover last year. The social media company's daily revenue on January 17 was 40% lower than the same day a year ago. Since Musk took over Twitter last October, corporate advertisers have fled in response to the billionaire laying off thousands of employees and rushing a paid verification feature that resulted in scammers impersonating companies on Twitter. The social media platform recently reversed its 2019 ban on political ads and said that it would relax advertising policy for "cause-based ads" in the United States and align its ad policy with TV and other media outlets.
Flipkart to focus on assisted commerce initiatives, audiobooks in 2023
Kanchan Mishra, Flipkart said that unlocking ecommerce penetration is going to be a big segment in 2023. The audiobooks have seen good traction from Flipkart customers & the company plans to scale its audiobook library by 5x-10x The company has also seen at least 25 per cent better conversion through virtual try-ons as compared to a normal conversion funnel. Enhancing assisted commerce interventions like live commerce, video commerce and expanding its audiobooks library will be some of the focus areas for Flipkart in 2023, Kanchan Mishra, Business Head — FMCG, Home & General Merchandise, Flipkart said. Mishra added that a lot of assisted commerce tools can help the company unlock the next wave of digital shoppers in categories like FMCG, Home & General Merchandise, where customers usually have a lot of queries and require personalisation. "Unlocking ecommerce penetration is going to be a big segment for us this year. We are aiming to tap into the 200 million plus digital shoppers in the country beyond the already penetrated base. Our registered base is already upwards of 400 million, so how do we unlock the next 200 million customers and what are the interventions that will help them come on board will be our focus in 2023," she said. Further, the company will also focus on increasing D2C brands onboarding in FMCG, Home & General Merchandise business. Mishra noted that these categories have over 85 percent share coming in from D2C brands. Further, Flipkart partnered with companies like Pratilipi and Storytel in 2022 and listed these companies' bestsellers on the e-commerce marketplace. Mishra noted that audiobooks have seen good traction from Flipkart customers and the company now plans to scale its audiobook library by 5x-10x in the next couple of months.  The company has also launched virtual try-ons across 11 verticals on the platform. The company has also seen at least 25 per cent better conversion through virtual try-ons as compared to a normal conversion funnel.
Koo app launches emotive advertising feature for brands
The microblogging platform, Koo has launched a new emotive feature to strengthen exposure to its advertisers. With this new feature, the like button will convert to a floating brand icon of the brand on clicking for a period of 24 hours. In this way, the brands get to be a part of the user's emotive journey while they are scrolling through their Koo feed. The app continues to create fun and exciting additions to elevate user experience and this will be available for brands to engage with our users to celebrate festivals, events of national importance, product launches, important brand announcements, and special  offers by brands.  Advertisers can also use Koo features like MLK and post creatives in multiple languages and expand their  reach to a larger user base. The other features available for advertisers are banner/video promotions, App Takeover, Sponsored Polls and Boosted Profiles that allows brands to drive awareness, consideration and conversion for their ad campaigns. 
Financial Inclusion Schemes to Get Digital Push
The government is likely to scale up its flagship financial inclusion schemes while focusing on digitisation in the upcoming budget. The plan includes setting up more digital banking units (DBUs) and bringing about a digital interface for greater integration between Jan Dhan accounts, Jeevan Jyoti and Suraksha Bima Yojana. The government is also looking to expand the coverage of doorstep banking and is firming up a new framework for business correspondents. "The focus will be on regularizing small accounts by making them fully compliant with KYC (know your customer) requirements and then achieving saturation by linking insurance and pension schemes with these accounts for intended beneficiaries," said the official. A unified digital interface (portal) for ensuring seamless end-to-end connectivity between various stakeholders is also expected, where the Indian Banks' Association, Life and General Insurance Council may jointly create an institutional mechanism for the creation and operation of the portal. India is keen to showcase its success in digitisation and fintech during its G20 presidency. The official said the plan is to have a more integrated and holistic approach about the financial inclusion to build upon the success of Pradhan Mantri Jan Dhan Yojana (PMJDY). Out of a total of 462.5 million PMJDY accounts, 81.2% are operational, up from 76% in 2017,according to a recent Reserve Bank of India report.
Amazon back as world's most valued brand, Apple down to No 2
Amazon has reclaimed the top spot as the world's most valuable brand despite its brand value falling 15 percent this year from $350.3 billion to $299.3 billion. According to brand valuation consultancy Brand Finance's report, "Global 500 2023", while Amazon is back at No 1, its brand value has fallen by over $50 billion this year, with its rating slipping from AAA+ to AAA. This is as consumers evaluate it more harshly in the post-pandemic world. Brand Finance's research has found that perception of customer service at Amazon has fallen – at the same time as delivery times have lengthened. And so, consumers have become less likely to recommend Amazon to others. Apple (brand value down 16 per cent to $297.5 billion from $355.1 billion) has, meanwhile, slipped to second slot to be ranked the world's second most valuable brand. This year's fall in brand value relates to a fall in forecast revenue with supply chain disruptions and a constrained labour market expected to limit the supply of its marquee hardware products. In all 48 tech brands featured in the ranking, two down from the 50 rated in 2022. This is after Snapchat and Twitter dropped out. The other tech-focused brands to lose value include Samsung Group (brand value down 7 percent to $99.7 billion), Alibaba.com (down 56 percent to $10.0 billion), Facebook (down 42 percent to $59.0 billion) and WeChat (down 19 percent to $50.2 billion).
IIT Madras-incubated company develops indigenous mobile operating system
Indian Institute of Technology Madras (IIT Madras)-incubated firm has developed an Indigenous Mobile Operating System that can benefit India's mobile phone users. Called 'BharOS,' this software can be installed on commercial off-the-shelf handsets. It provides a secure environment for users and is a significant contribution towards 'Atmanirbhar Bharat.' BharOS Services are currently being provided to organizations that have stringent privacy and security requirements whose users handle sensitive information that requires confidential communications on restricted apps on mobiles. Such users require access to private cloud services through private 5G networks. The BharOS was developed by JandK Operations  (JandKops), which has been incubated by IIT Madras Pravartak Technologies Foundation, a Section 8 (Not for Profit) Company established by IIT Madras. 
Assistive tech: Exoskeletons, visual aids may see higher adoption in 2023
US-based Daniel Apolinor, 31, lost his eyesight eight years ago due to retinal detachment in both eyes. However, instead of depending on a cane, Apolinor straps on a device called Ara to his chest every day, which helps him navigate through everyday obstacles while walking. Developed by Texas, US-based startup Straptech, Ara is strapped around the chest and is designed to provide the visually impaired with a sensor-driven product that is more reliable than a regular walking stick.  It has specialized components placed in each shoulder strap and in the main core that is worn around the chest, to provide an instant alert to users through haptic feedback. The intensity of the vibration varies and is specific to the kind of obstacle detected by the device. The vibration is strongest when Ara detects a curve or a hole in the user's path. Ara is one of the many assistive and accessibility tech products that were showcased at the world's largest consumer tech show (CES) earlier this month. Assistive technologies, which help the physically challenged navigate everyday life, are expected to pick up fast in 2023, not just globally but also in India. Physical rehabilitation in India is a $17 billion market, says a report. The report said that the market includes restorative care (recovery after a complex surgery), Geriatric care (medical care to optimize functioning in elderly people), and Pain Relief, and consumers are not satisfied with rehab solutions provided by hospitals etc. at the moment. The need for such devices has also been recognized by health organizations and governments. According to a March 2022 report by WHO-UNICEF, more than 2.5 billion people need one or more assistive products, such as wheelchairs, hearing aids, or apps that support communication and cognition, and over a billion do not have access to them, especially in low- and middle-income countries. Another US- based startup, Biomotum Health, showcased a lightweight exoskeleton called Spark, which can assist people with mobility issues caused by strokes or other neurological conditions. The exoskeleton is made from lightweight carbon fiber and is worn around the legs. Large electronics firms like Sony and Samsung are also working on similar products. For instance, Samsung is adding a visual aid solution called Relumino in its TVs that will allow users with low vision to watch TV content clearly. Sony, on the other hand, announced Project Leonardo, which is a customizable controller kit that will help the physically challenged play video games on the PlayStation 5 console. Adoption in India has been limited so far, but industry experts said it is slowly picking up. High pricing has limited adoption so far.
Why have different standards for India and Europe: SC to Google
The Supreme Court asked Google why the standards for Android devices in India were different from those in Europe. This came in response to Google's appeal against the Competition Commission of India's (CCI's) order penalizing the tech giant, asking it to pay Rs 1,338 crore for practices related to Android devices. Google has three months to comply with the CCI's directive and its deadline is January 19. The January 19 deadline is for complying with directions issued by the CCI, which includes allowing Android users to uninstall Apps and select a search engine of their choice. Additional Solicitor General (ASG) N Venkatraman, who appeared for the CCI, said Google had filed an appeal against the CCI order before the three-month window in the directive ended. He said Google was discriminating between consumers in India and those in other regions such as Europe. "The contention that the 90-day compliance of the CCI order by Google is not possible is wrong since Google has adhered to a similar deadline in the European Union," the ASG said. Venkatraman and senior advocate Mukul Rohatgi, who appeared for OSLabs Technology, told the court the tech giant was discriminating against a "third world country" like India.



In this article