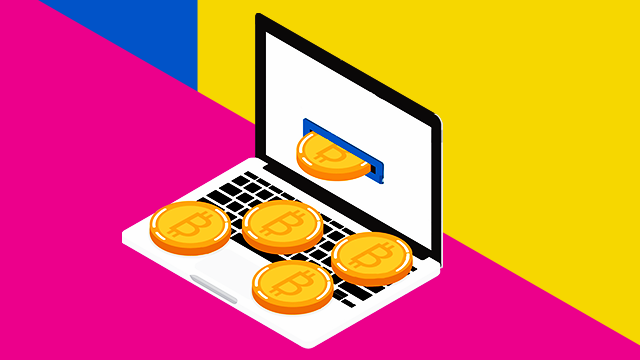 The budget (2018-19) represented by Finance Minister Arun Jaitley on 1st February 2018 mentioned that digital payments are key to the Government's policies and proposed measures for development and innovation in the digital economy.
Cryptocurrencies
As far as cryptocurrency is concerned, the Finance Minister said the Government does not recognise cryptocurrencies and that it will take steps to eliminate the use of crypto units from the payment system.
This is evident from the fact that in the past the Union Ministry of Finance had issued a warning on the trading of Bitcoins and other such cryptocurrencies which are not recognised by the Government. In fact, it had gone one step further and compared the trading of these virtual currencies to the Ponzi scheme.
As per reports, the RBI has categorically said that any user, investor, trader or holder dealing in these virtual currencies would be doing so at his/her own risk.
The Income Tax Department has also been struggling to track tax evasions made through investments in bitcoins and other cryptocurrency. According to reports, the regulator has sent about 5 lakh notices to HNI investors, inquiring about the same.
However, the Finance Minister added that the Government will explore the use of the underlying technology for cryptocurrencies – blockchain, for the digital ecosystem.
The interesting aspect of cryptocurrencies is that though unrecognised they are not illegal and hence there is very little the Government can do to secure the investors' interest in the absence of robust regulations.
Electronic toll payments
The cash payment at tolls is being replaced by electronic payment systems using Fastags. As per reports, the number of Fastags has gone up from about 60,000 in December 2016 to more than 10 lakh at present. The Minister has affirmed that the government will come up with a policy of 'pay as you use' for tolls.
Online loan sanctioning
In order to promote quick decision making by banks the Finance Minister would be looking at revamping the online loan sanctioning facility for MSMEs. This is in the interest of promoting the segment.
Policies for Fintech
Fintech companies have been struggling to enter the financial ecosystem in the absence of support from the Government authorities and amidst the clear resistance shown by the brick and mortar banking and financial industry to their Fintech counterparts. As per the Budget 2018-19 the Ministry of Finance is examining the policy and development measures needed to promote the growth of Fintech companies in India.