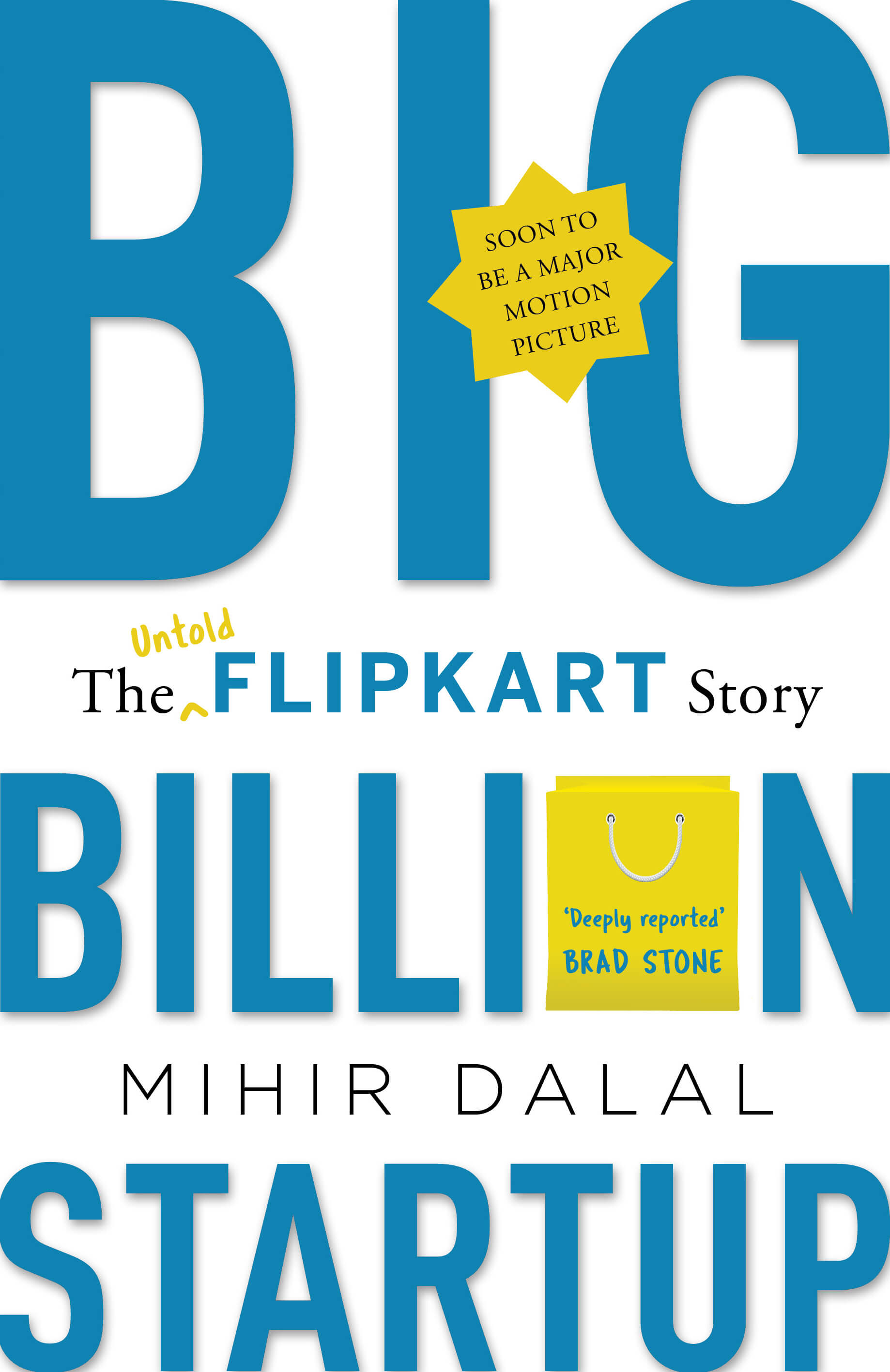 A Billion Dreams
All technology companies crave the glorious moment in which they can let the world know that they have arrived. It could be with the launch of an exciting new product, a big acquisition, a public listing of shares, or even the hiring of a renowned chieftain.
In 2014, Flipkart experienced not one, but many such moments. By June, the company had already witnessed its most successful product launch with the Moto G phone, become the first Indian e-commerce firm to record $1 billion in gross sales, and completed the buyout of Myntra, a sector-changing deal.
But its biggest moment, one that immediately turned India into a global internet battleground, was yet to come. Less than two months after agreeing the funding round with DST Global, the Bansals ushered in a new era for themselves, for Flipkart, and for Indian startups. In the last week of July 2014, Flipkart announced that it had raised as much as $1 billion. This funding round, too, had been orchestrated by Lee Fixel, along with the Bansals. Lee's firm, Tiger Global, contributed about a quarter of the capital. Other large contributions came from existing investors such as Naspers and Accel Partners and new investors including GIC, Singapore's sovereign wealth fund. For an Indian company to raise this kind of equity capital in private markets was unprecedented. Not just in India, globally, too, there were just a few other companies that had received such a large capital infusion all at once. For the Flipkart investors, it seemed foolish to pass up the chance to load up a company that was growing so fast. Flipkart, for its part, knew that it needed to arm itself for the long war ahead with Amazon.
Flipkart's worth now increased to $7 billion, more than twice of what it had fetched only two months ago. It had become one of the most prized internet startups in the world, one of the most valuable private companies in India. Its valuation exceeded that of all other Indian internet startups put together. Until that point, Flipkart had seen itself as a rebellious startup, an underdog with its back to the wall, striving to prove that it was a serious business with seriously big ambitions. It had never been properly accepted as a significant player by corporate India. The big global technology investors, too, had viewed the company, and the Indian market, with something approaching boredom. All of this changed in one moment. The billion- dollar funding round transformed the company's place in the world. As Sachin summed it up, 'We were a little kid waiting to grow up. Now we have grown up.'
That year, a great deal of optimism about India spread both inside and outside the country. After adopting capitalism on its own terms in the early eighties, China had realized a transformative economic boom. Some of the biggest beneficiaries of this boom, and of the Chinese model of state-controlled, nationalistic capitalism, were its internet companies such as Alibaba, JD.com, Tencent and Baidu. In the mid-noughties, more than a decade after liberalization, India, too, looked like it could achieve an economic miracle of its own. But after a promising first term, the Congress government, led by Manmohan Singh, had faltered badly. In the 2014 general elections, Hindu nationalist politician Narendra Modi irrepressibly rose to power as the head of the BJP government. Many voters overlooked his troubling past, when, as Chief Minister of Gujarat, he was criticized for not actively thwarting the 2002 state riots that had led to the massacre of hundreds of people, mostly Muslims. In 2014, Modi, with his slogan 'Sabka Saath, Sabka Vikas', was seen as a business-friendly, technology- savvy reformer who would get India back on track and deliver prodigious economic growth.
Welcoming Modi's victory, business leaders and investors who had been sulking for the last three years, brimmed with hope again. But no company was more ebullient than Flipkart. Why couldn't two Indians create a great Indian internet firm – this was the ambition that had spurred Sachin and Binny to leave Amazon India and start Flipkart against the advice of almost everyone they knew. Now, here they were, seven years later, with the dream within their grasp. Even their colleagues, people who had worked closely with them for many years, were in awe. The Bansals were keenly aware of their new supreme status.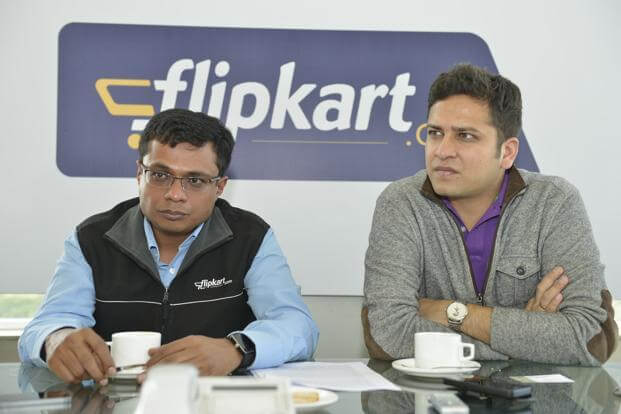 In the halls of Flipkart's headquarters, Binny referred to the funding round in mysteriously dramatic fashion. He said to a colleague, 'Funding ho rahi hai – we're raising another round of funds.'
'Kitni?' How much?
'Bahut badi.' Massive.
'Kitni badi?' How massive?
Without saying a word, Binny simply raised one finger.
On the night of the billion-dollar funding announcement, a group of Flipkart leaders, including Sachin and Binny, had gone to a nearby bar in Koramangala to celebrate. In the middle of revelries, the bar's television played one of the many interviews the Bansals had given that day. Everyone stopped to watch the interview and the attendant reels of adulatory headlines in silence, as it sunk in that Flipkart – and the Bansals – had just levelled up to an entirely new league.
Sachin savoured the billion dollars more than anyone else. For the second time in a few months, his favourite number had been realized. When Sachin spoke after the fund raise, it was clear that he believed he was a man of destiny. 'This is a big milestone not just for Flipkart, but for internet firms in India in general. We believe India can produce a $100 billion company [in sales] in the next five years, and we want to be that. Whether it takes five or ten years, we are here for the longer term.'
He was saying that he wanted to build The Great Indian Internet Company.
Would Flipkart become India's greatest internet company? Could it achieve revenues of $100 billion? In five years? Or ten? Was Sachin Bansal India's answer to Jeff Bezos and Jack Ma?
At least one thing was certain: Bezos was going to have a part in framing the answers to all these questions. The legendary CEO and founder of Amazon was pained by his company's collapse in China. This made his desire to succeed in India even more intense.
The day after Flipkart revealed the $1 billion fund raise, Bezos announced that Amazon would invest as much as $2 billion in India. Emphasizing the 'huge potential' of India's economy and its e-commerce market, he predicted that India could become the fastest country in Amazon's history to deliver a billion dollars in gross sales. He finished with a flourish: 'A big "thank you" to our customers in India – we've never seen anything like this.'
Two months later, Bezos visited India on a publicity tour. He met with the new prime minister and spent time with the Amazon India team. On a Sunday morning, outside the Amazon office in the World Trade Centre building in northern Bangalore, Bezos put his flamboyance on full display. Decked in a white bandhgala and maroon dupatta, he stood on top of a truck of local make, and handed Amit Agarwal, the head of the India business, a mock blown-up cheque of $2 billion, as the media clicked photographs. As if this wasn't enough, later in the day, amid many guffaws, Bezos proclaimed to journalists that the India business was 'extremely important'6 to him, and that Amazon had 'blown past the initial set of goals'7 here. The message was clear: Amazon would do whatever it took to win in India.
At Flipkart, Sachin Bansal woudn't bite. He called Bezos' visit to the country a 'panic reaction to the fact that Amazon is not able to make any inroads in India.' He boasted that Flipkart's market share had only increased that year.
A month after the Bezos publicity blitz, another firm joined the party. In October 2014, Snapdeal, which was still India's second-largest e-commerce firm, announced that it had received more than $600 million from the Japanese investor SoftBank Group. Kunal Bahl had successfully positioned the company as an anti-Flipkart. He had persuaded his investors that e-commerce was a battle of business models in which his vision of a bazaar would prevail over the inventory-led operations of both Flipkart and Amazon. His confidence, charisma and showmanship had won SoftBank over, and diverted them from the fundamental weaknesses of the company, poor logistical and warehousing infrastructure being some of them. Even startup investors outside Snapdeal began to believe that Kunal, in fact, was the real visionary entrepreneur who would build a bigger business than Flipkart and Amazon while spending far lesser. While announcing the SoftBank funding, Kunal couldn't resist taking a dig at his rivals. He said in an interview that Snapdeal didn't hold inventory, and that 'we don't do private label because we don't want to compete with our sellers'. Everything he denounced in this part of the interview were essential features of the business models of Flipkart and Amazon.9 It was now officially a three-way war.
Along with showering Snapdeal with cash, SoftBank invested in two other startups: Ola, an online cab company, and Housing, a real-estate portal. That wasn't all. SoftBank's founder Masayoshi Son announced that he would plough $10 billion into Indian companies over the next decade. In any other year, that estimate, so apparently wanton, may have been met with scepticism. But not in 2014. And not when Son was involved. Son invested in tech businesses with an unmatched zeal. Despite being driven to the edge of ruin during the dotcom bust, he continued to strike big deals in the telecoms business and pour cash into unproven tech ventures. His faith had borne fruit: SoftBank's stake in Alibaba, the largest e-commerce company in China, was worth a fortune. He was keen to invest in India, a nascent, but evidently promising market.
By now, a serious funding boom for startups was underway. Yet again, the herd mentality of investors was on display. Like the e-commerce funding boom of early 2010 triggered by Tiger Global's outsized injection of $10 million in Flipkart, the whopping $1 billion investment in the same company organized by the same fund had set in motion an investment frenzy in 2014. This cycle would be far more intense than that of 2010–11 when it was restricted to just e-commerce startups. This time, not only e-commerce companies but even startups delivering food and groceries, providing electrical repairs and plumbing services, brand hotels, websites selling crafts, sporting goods and women's clothing, found takers.
Many of these companies were launched by engineers who were barely out of college. Suddenly, internet entrepreneurship – long considered an unserious, feeble initiative, had become fashionable. Thousands of young men – they were almost always men – in engineering colleges ventured into entrepreneurship, certain that the surest, easiest way to become rich, acquire fame, get laid, was to become a startup founder. Engineering degrees obtained, they were going to transform India by harnessing the power of technology. Chastened grey-haired venture capital investors who had lorded it over entrepreneurs reversed course, now chasing these young nerds, begging them to take their money.
What had prompted this startling turn, this outpouring of love and capital on Indian startups, was the coming together of a few disparate events. Perhaps the most important factor was the astonishing wealth creation in the internet ecosystem of China. In May 2014, China's second-largest online retailer, JD.com, had gone public at a valuation of more than $25 billion.11 A few months later, in September, JD's bigger rival, Alibaba, listed its shares in the US. It was a record offering, valuing the company at more than $225 billion. This made Alibaba the world's most valuable e-commerce company, its market capitalization easily exceeding that of Amazon and eBay. Alibaba's rise had been many years in the making. Founded in 1999 by an English teacher named Jack Ma, Alibaba had vanquished Amazon and eBay by dint of its agility and superior local knowledge, as some accounts suggested.Over the years, it had mushroomed into an internet conglomerate with interests in retail, payments, logistics, gaming and various other areas. The public listings of JD.com and Alibaba had resulted in a tremendous windfall for its backers. Tiger Global, the largest investor in Flipkart, was also an early investor in JD.com, while SoftBank owned as much as a third of Alibaba. The Alibaba listing valued SoftBank's stake at more than $75 billion and made Masayoshi Son the richest man in Japan.  Many other Alibaba investors profited as well.
Enriched by their bets on Chinese internet companies, these venture capitalists as well as investment firms in the US, Europe and Asia that had missed out on the Chinese boom, flocked to India in search of their next loot. In October 2014, Son came to India after nearly a decade. To his eye, India was the China of a few years ago. In New Delhi, he told a newspaper reporter, 'Ten years ago, China was the best opportunity, and now India has the best opportunity.'
Twenty-five years earlier, another corporate VIP had expressed a similar view. Jack Welch, chairman of the American conglomerate General Electric, had predicted that India and China were the new big markets of the future. Even at the turn of the century, hopeful analysts and consultants had posited that the two countries would become 'superpowers', more or less simultaneously. It didn't matter that by then China's economy was already about three times the size of India's. It was the same belief that had prompted investors to bet on offline retailers in the 2000s. They were convinced that India would go China's way and rapidly modernize its retail sector. However, this never happened. Even after nearly two decades of continuous investment, modern retail had a paltry reach in India. In fact, Kishore Biyani, India's would-be Sam Walton, had been forced to sell off key businesses in order to repay debts.
By 2014, China's economy was five times as large as India's. Despite this, investors reverted to their old conviction, certain that India's internet space would turn out to be a goldmine. On the surface, it did have a few similarities with China's internet sector of the noughties. Every month, millions of new Indians were using the internet for the first time on cheap but powerful smartphones. The bulging internet population was poised to expand even faster as prices of mobile internet connections fell. The introduction of 4G services would result in lightning internet speeds.
And then there was Flipkart, the indigenous e-commerce champion standing tall, proving that Indian entrepreneurs could indeed make it big in the internet business.
(With permission from Pan Macmillan India)



In this article