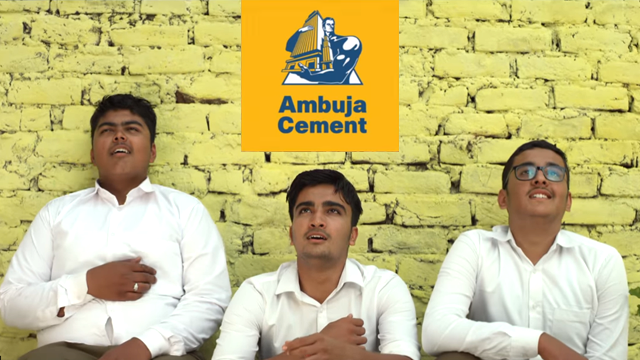 The latest video in Ambuja Cement's "Chhat Pe Milte Hain" digital campaign brings the house down with its nostalgic imagery and engaging narrative.
Ambuja Cement has released a new video titled 'Chhatein,' an ode to 'roofs' or 'terraces' in Indian households as places without walls, where neighbours meet become friends and neighbourhoods turn into communities.
Launched on 12th January, the video highlights the importance of the 'chhat' or terrace in almost every Indian household, while promoting Ambuja Cement's roofing products.
In a culture where rooftops are home to scores of beloved traditions such as kite flying and karwachauth, 'Chhatein' does justice to the legacy with heartwarming visuals of childhood memories, first love, family reunions and much more in a little over 4 minutes. However, the icing on the 'roof' is Arjunna Harjaie's melodious composition and playback, held together with the poetic words and voice-over by lyricist Gulzar.
'Chhatein' is the third installment in the brand's digital campaign "Chhat Pe Milte Hain". The previous two videos, 'Guptaji ki Kahaani' in July and 'Salim aur Shankar ki Kahaani' were released in August last year.
'Chhatien' is winning hearts online and has garnered over a million views on YouTube within the last ten days.
Advertising agency Triton Communications is behind the digital-only campaign, which is being promoted across YouTube, Facebook and WhatsApp.
In this article