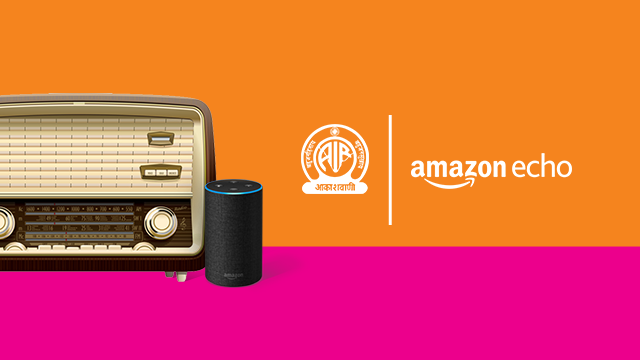 Voice computing has been hailed as the 'next big thing' by many experts. In another big win for the future of voice, public broadcaster All India Radio (AIR) has partnered with the Amazon Echo service, enabling users to tune into the channel by giving a simple voice command.
The development follows close on the heels of a flurry of voice-based innovations by Indian brands, adding weight to what is clearly shaping up as an important marketing trend.
Of course, only listeners who own an 'Echo' device can avail the 'voice on demand' service. But the status of AIR as the world's largest public broadcaster indicates that adoption of new age technology is becoming essential to acquire new listeners, especially among the youth.
AIR operates 420 radio stations in India alone, and offers 44 services across 108 countries.
"Now, people across the world can access local and global services of AIR through a voice command on Amazon Echo," said AIR Director General F Sheheryar, according to reports by ET Brand Equity, PTI and others.
"We just partnered with Amazon 10 days ago and it will take another 10 days for this partnership to become a reality," he added.