Hindi hashtags, exclusive emojis: Here's what Twitter is doing for Women's Day 2018
This International Women's Day, Twitter India rallies support for women empowerment with a special emoji that launches with Hindi hashtags, workshops and more
From #AintNoCinderella to #GirlsWhoDrinkBeer, often a single Tweet has the power to transform into a worldwide movement by helping women come together and find confidence in the community. This International Women's Day, Twitter India rallies support for women empowerment with a special emoji that launches with Hindi hashtags #महिलादिवसand #हमसेहैहिम्मत, a new #PositionOfStrength workshop with nonprofit organization Youth Ki Awaaz and a women leaders panel hosted by Twitter's Asia Pacific Vice President, Maya Hari at FICCI FRAMES
Twitter users across the world can join the celebration and Tweet with the emoji using several relevant hashtags. The golden emoji is the gender symbol for females and an ode to the modern woman who is confident and expressive and will be active throughout the month of March.
The new #PositionOfStrength initiative returns to Delhi on 7th March 2018 partnering with nonprofit youth platform Youth Ki Awaaz. #PositionOfStrength is a movement to engage and empower women online while educating them on how to use Twitter as a platform to build a profile, have a voice, and create their own unique and influential personal brands. The latest #PositionOfStrength initiative will include a closed-door roundtable and a workshop with women leaders in policy.
Guest speakers participating in the #PositionOfStrength event in Delhi include: Meenakshi Lekhi, Member of Parliament; Swati Maliwal, Chairman Delhi Women for Women; Nistula Hebbar, Political Journalist and Beena Pallical, Dalit Rights Activist. These women leaders will highlight how they use the platform in their personal as well as professional lives and provide their perspectives on how other women can use Twitter as a #ForceForGood. Twitter will also be live streaming the IWD 2018 #PositionOfStrength session.
In addition, Twitter hosted a panel of women leaders in the media and entertainment industry at FICCI FRAMES to discuss women empowerment and leadership in the digital era. The session which was live streamed on Twitter featured Director of Lipstick under my burkha Alankrita Shrivastava; Author of Face at the window Kiran Manral ; Executive Editor of Rolling Stones India, Nirmika Singh; and film producer and founder of IconicBot, Vishakha Singh
"Twitter is the best place to see what's happening around the world and to talk about it. From #SheInspiresMe to #PositionOfStrength, we'd like to initiate the conversation around women empowerment and recognize inspirational women on and off Twitter," said Maya Hari, Twitter's Asia Pacific Vice President. "We are excited to amplify the stories of the many women leaders in India who are strong, powerful, and inspirational, and share them with the world through live streaming on Twitter."
Moving forward, Twitter India will be curating a list of women to follow on Twitter. Join the International Women's Day conversation and spotlight the women who inspire you with the hashtag #SheInspiresMe, and Twitter India will review and add them to the list where relevant.
International Women's Day 2018: Here's How Google is Celebrating International Women's Day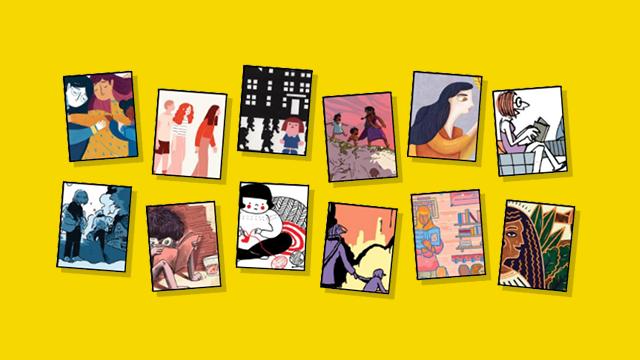 It is officially International Women's Day today and Google's doodle could not have been better! The doodle features works of 12 female artists from around the world. The comic strips divulge personal stories of a specific moment or event that has changed their lives.
While the first Women's Day was held on February 28, 1909 in New York, March 8 was suggested by the 1910 International Woman's Conference to become International Woman's Day.
The dozen eye-catching, thought-provoking stories can be enjoyed by clicking the play button at the centre of the doodle. Each story represents a moment, person, or event that has impacted the lives of these artists.
These are the artists involved in the project:-
Anna Haifisch – Nov 1989
Chihiro Takeuchi – Ages and Stages
Estelí Meza – My Aunt Blossoms
Francesca Sanna – The Box
Isuri – Aarthi the Amazing
Karabo Poppy Moletsane – Ntsoaki's Victory
Kaveri Gopalakrishnan – Up on the Roof
Laerte – Love
Philippa Rice – Trust
Saffa Khan – Homeland
Tillie Walden – Minutes
Tunalaya Dunn – Inwards
Each artist tells a unique story. The combined power of words and images help bring these stories to life in a way that invokes feelings of understanding, empathy, and spirit of the day.
While Google approached the 12 featured women for the Google Doodle, the company is also encouraging other women across the world to share their own stories for International Women's Day with the hashtag "#HerStoryOurStory."
In this article