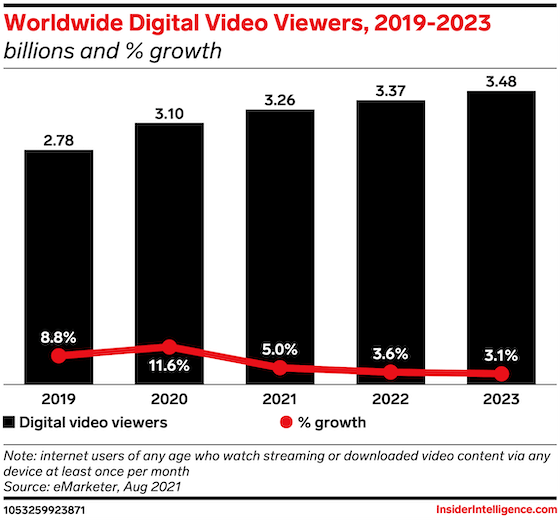 The forecast: Digital video viewership passed 3 billion people worldwide in 2020 as growth outpaced pre-pandemic expectations. By year-end 2021, that number will hit 3.26 billion, but growth is expected to slow.
Among the over 3 billion digital video viewers, three out of four internet users and over 40% of the global population now watch streaming or downloaded video at least once per month in some capacity.
Among all countries we cover, China has the highest digital video viewer share of internet users. That's not surprising given the high adoption of short-form video sites and the popularity of livestreaming in the country.
Subscription OTT video service user growth in particular saw a spike in 2020, exceeding 1.5 billion users. This number will pass 2 billion in 2024.
Share of time spent viewing OTT streaming video is varied across devices, as 73% of viewing worldwide happened on TV screens in Q2 2021.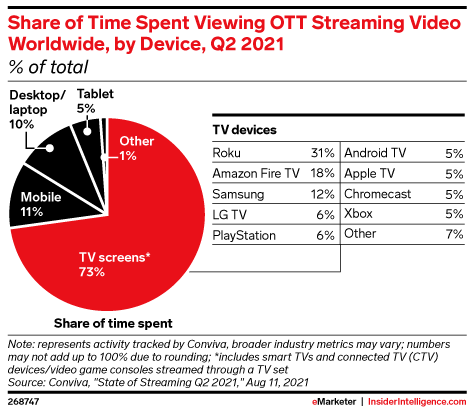 Looking ahead: We project digital video viewership worldwide will hit 3.64 billion people in 2025, when OTT viewership will hit 2.15 billion people.
Source: eMarketer
In this article